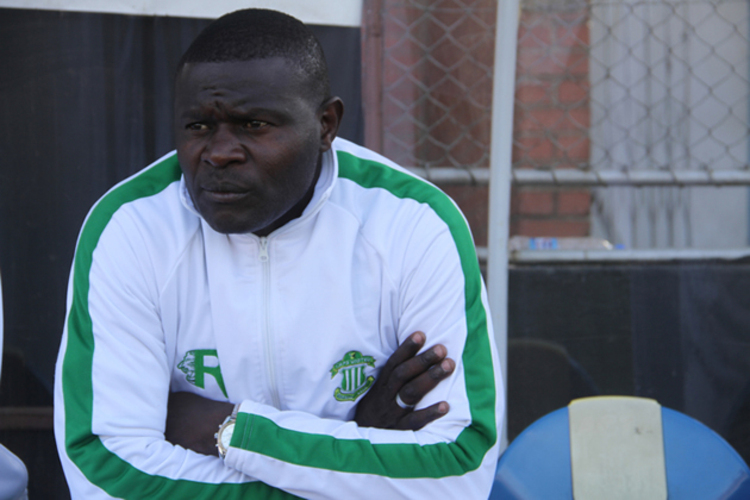 The ManicaPost
EXACTLY just over seven months ago we digested on this space how some sections had qualms about the squad CAPS United coach Lloyd Chitembwe was assembling to do duty for the 2018 season.
Running under the headline "Burdening Lloyd with a load" and published on March 30 this year the installment delved into how, despite boasting big names, the team looked like it would not pull its weight owing to the double-barreled tough task facing Chitembwe of leading MaKepeKepe to a podium finish while also re-purposing the careers of 'troublesome' players.
For convenience purposes, we reproduce some excerpts from that March 30 piece: "But while Chitembwe has a growing reputation of being a strict disciplinarian whose effective man-management mends stars' wayward ways, has he not bitten more than he can chew this time around? Skeptics think this is tantamount to turning the club into a rehab hub.
Pointlessly burdening himself with the load of trying to play messiah Lloyd has, they say. Non-believers have not been inspired by Chitembwe's assembly. Quality is one thing and quantity another, they reckon. Absolving themselves of any prejudice, they are taking this squad with a pinch of salt and finding it hard to swallow that it will be the team to beat."
Back then we suggested that everything be left to time so things prove themselves right or wrong and now it appears the Green Machine trainer made some bad and wrong calls.
Now here we are: Denver Mukamba did not stay long in the green corner of the capital and retraced his steps to Dynamos. Wisdom Mutasa has not hit the heights that were expected he would. Method Mwanjale has paled in comparison to his former sterling self and appears past his sell-by date. Steven Makatuka returned to the club but has never been the same player that made the 2015 Soccer Stars of the Year list.
This experience in their ranks has carried neither the day nor the season for the former Cup Kings. It would not be far-fetched to say that things have not gone their way this term – they may miss the Top Four and, in fact, end below the fifth-place finish of their 2017 campaign.
Presently seven points off the pace in pursuit of fourth spot, MaKepeKepe have drawn only one and lost four of their last five league games and are out of the Chibuku Super Cup after scrapping through the first round and quarter-finals of the competition. Put simply, they have not improved but actually retrogressed this season.
Not that we are pinning CAPS United's underwhelming season on the seasoned campaigners they conscripted for the 2018 season, but it would be fair to state that Chitembwe tried and failed to blow some wind into these players' sails and that of the Green Machine. None among these 'frog' players in question turned into a prince charming that crucially pushed their team's cause.
In the intervening period between the time they won the championship in 2016, their participation in the Caf Champions League and now, CAPS United and Chitembwe failed to replace the quality they lost in Ronald Pfumbidzai, Ronald Chitiyo, Phineas Bamusi, Moses Muchenje, Devon Chafa, Edmore Sibanda, Abbas Amidu and Dominic Chungwa.
Stung by the team's indifferent season and ostensibly lost for ideas, Chitembwe did the unorthodox when he wandered into terraces to engage and converse with the club's enraged fans following their 1-2 reverse to Yadah Stars recently. The gaffer, it appears, is wilting under the weight of the burden he loaded onto himself at the beginning of the season.
But by his own admission, the Green Machine "really need to change a lot of things, especially for next year," their tactician Chitembwe was quoted as telling our sister paper The Herald after falling to Yadah.
If it is about football that you care let's share the cheer because we are made for the game, mad about the game!
For interaction send your views, comments and contributions through feedback on WhatsApp or sms to +263 736 036 593 or e-mail:[email protected] <mailto:[email protected]>