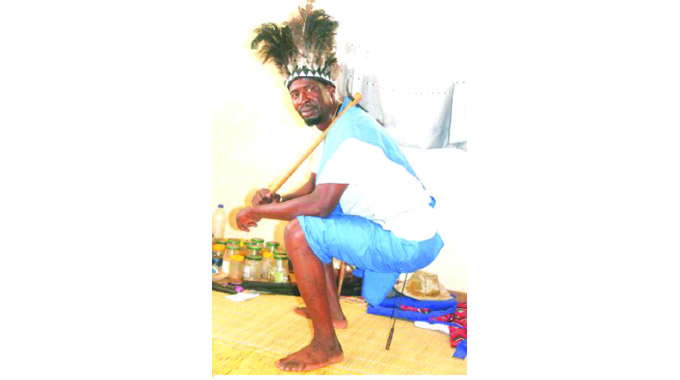 The ManicaPost
Ray Bande
Senior Reporter
THE cool breeze sweeping across the hinterland of Sahumani Village deep in the thickets of Honde Valley on a sunny afternoon is suddenly replaced by a patch of clouds only covering that community.   
Given that it is in the midst of August, there is little, if any panic among villagers as rains are hardly expected. However, light showers that do no last for half an hour start dropping.
The least expected occurs. A bolt of lightning strikes and instantly kills five members of the same family. Three more are seriously injured. The victims, who had been working in their banana fields when they met their fate, are extensively burnt.
Well before the first person arrives at the scene to render assistance to the victims, the sky clears and the scorching mid-August sun becomes more visible than ever before.
Scenes like these have seen the public proffering theories on how lightning strikes. 
In most parts of Africa, there is strong conviction that lightning can be manufactured and used to inflict harm on enemies.
In fact, Nyanga and Honde Valley are said to be superpowers when it comes to the production and use of lightning.
Sekuru Katerere, born Tichakunda Bote, told The Manica Post that he gets his lightning 'ingredients' in the thick woodlands of Nyanga.
According to Sekuru Katerere, a Chadcombe, Harare resident, the roots of a tree called 'Mubvanepasi' are mixed with other stuff to produce lightning.
"Lightning is some form of concoction. It can be used in some weather conditions that go along with rain. It can be sent to cause destruction of life or property," he said.
However, he said there is need for a cogent personal reason for that to happen.
"You do not just wake up and decide to strike someone with lightning for no reason. You have to have a good reason to do that. The intended victim must have done something really bad to you for you to get lightning from me," he said.
Sekuru Katerere said: "In the manufacturing of lightning, we have to get the roots of a tree known as Mubvanepasi. It is found in Nyanga and a few other parts of the country. I get it from Nyanga whenever I need it.
"When you get to the tree, you have to walk for about a kilometre before hearing a sound that alerts you that you have reached the spot where you can dig up the roots.
"As you cut the roots using a machete, small balls of fire spark and you have to deal with them. Getting the roots is not like a firewood harvesting exercise. There are some rituals you have to observe at every stage and some 'prayers' that you have to say. It is important to note that manufacturing lightning is not something that can be done by any person. You have to have the 'anointing' to do that," said Sekuru Katerere.
Zimbabwe National Traditional Healers Association (Zinatha) president, Mr George Kandiero said the use of lightning to punish, kill or to harm others is very prevalent.
"It has been used for quite some time. It is prevalent and we cannot deny it. Lightning production falls under witchcraft and we really do not condone it," said Mr Kandiero.
However, Zimbabwe is scientifically prone to lightning. According to the Guinness Book of World Records, the most people killed by a single lightning bolt occurred in Zimbabwe when 21 people were killed in the Eastern Highlands village of Chinamasa on December 23 in 1975.
In an article headlined 'Zimbabwe: Fertile Ground for Lightning' by Lawrence Bartlett, which was authored in 1987, it was noted that the rainstorms that nourish Zimbabwe's rich soil from October to April give the country one of the world's highest death tolls from lightning strikes.
"High altitude, high humidity and high temperatures combine to affect the density of the air and thus the ease with which lightning can occur," Max van Olst, a former lecturer in the University of Zimbabwe's electrical engineering department, is quoted in Bartlett's text.
Unbeknown to many, lightning injures more people than it kills.  Police are on record saying most of the dead are children sheltering under trees. Study results released by the University of Zimbabwe in 1991 after research spanning seven years showed that lightning fatalities in the country average 90 to 120 per annum.
Of all the districts, Gutu, which is quite populous, led with about 10 fatalities per annum. Binga, Marondera and Rusape follow a long way behind with three to four deaths per annum.
Amazingly, lightning figures recorded in Zimbabwe (150,873 sq. miles-390,761 sq. km.) at one point in history were higher than those recorded in the whole of the USA (3,537,441 sq. miles- 9,161,972 sq. km.) Such disparities in territorial size and proneness is a puzzle that only science can solve.