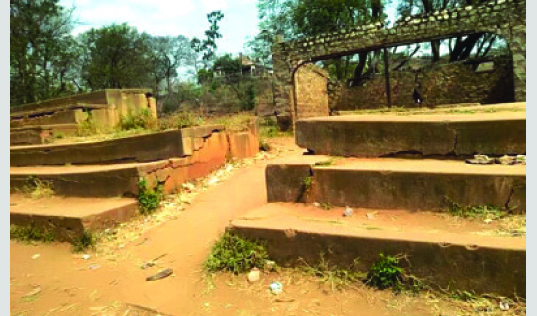 The ManicaPost
Ray Bande
Senior Reporter
THE ZIFA Eastern Region benefactor, Tendai Mangwiro, has made a clarion call for the resuscitation of sporting facilities around Manicaland, in a move that will also go a long way in fighting drug abuse among youths.
Mangwiro made the remarks during the Eastern Region Division One League 2022 soccer stars of the year awards at a ceremony held at a local hotel last week on Saturday.
This year's ceremony marked the return of an annual fete that could not be held in the past two years due to the Covid-19 lockdown measures.
Speaking during the event, guest of honour, The Big Rock Logistics chief executive, Mangwiro said: "Maintenance of football facilities is something we sincerely call upon all stakeholders to put their heads together to find lasting solutions.
"Here in Mutare facilities such as Sports Oval, Chisamba Ground and Dangamvura Community Ground among others are in a sorry state and yet these used to act as breeders for talented footballers. All stakeholders should understand that this is one of the major ways of fighting vices such as drug abuse and poverty."
As expected champions, GreenFuels provided the coach of the year in Lloyd 'Samaita' Mutasa as well as the biggest chunk of players on the list with the trio of Tadious Baye, Ishmael Lawe and Leeroy Murape making it among the best players to ply their trade in the Eastern Region Division One.
In Lloyd Marange and Munyaradzi Kasai, Mutare City Rovers and Manica Diamonds have one player each on the list of the 2022 Eastern Region Division One soccer stars of the year finalists, respectively.
Pro-Melfort FC have Liberty Chimatira, while Masvingo United have Admire Banda on the list.
Marvelous Jenjere of FC Wangu Mazodze, Morgan Bika of Surrey, Renco Mine's Leon Ngwenya, Ruwa Pro Group FC's Reginald Chinemo and Chiredzi Stars Tafara Ginya complete the list of the finalists.