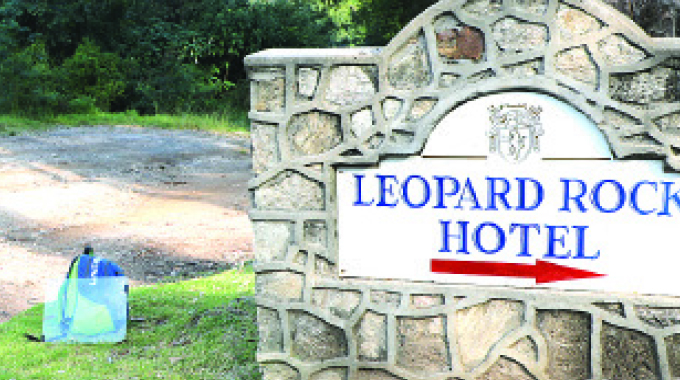 The ManicaPost
Ray Bande Senior Reporter
EASTERN Highlands' world class tourism product, Leopard Rock Hotel, has been suffering huge losses owing to the Covid-19 lockdown, while its casual workers have been allegedly stealing its property, resulting in 14 of them losing their jobs.
In an industry that thrives on the mobility of clients, the prime tourism destination has been counting its losses as it remains closed since the start of the national lockdown.
For more than two months now, Leopard Rock Hotel has not been accepting visitors within its premises.
However, it has continued looking after the welfare of its inactive staff.
The hotel is now dealing with theft of property within its premises, including four heavy duty chain saws.
When The Manica Post visited the hotel on Sunday afternoon, casual workers who had been laid off said they had no clue on what to do next.
John Chirimugwara, one of the casual workers said, "Our livelihoods are rooted at this place. We do not know how we will make ends meet given the fact that jobs are hard to come by, let alone during this Covid-19 lockdown.
"It is sad that it had to end this way. The hotel owner was infuriated by the theft of chain saws, but we don't know anything about their disappearance."
However, Leopard Rock owner, Mr Samir Shasha said, "While some of our property has been stolen from our workshops where these casual workers were operatiing from, the fact is that we can no longer afford to hire casual workers and pay for their accommodation and meals.
"The hotel has not had any income since March 22 and we don't foresee any change in the near future. Our first priority has to be our permanent staff.
"The so-called fall out is a figment of the casual workers' imagination. Simply put, we are no longer hiring casual workers as there is no work for them. If, as they claim, we have any liabilities to these casual workers, we will settle them based on relevant authorities' guidelines," said Mr Shasha.