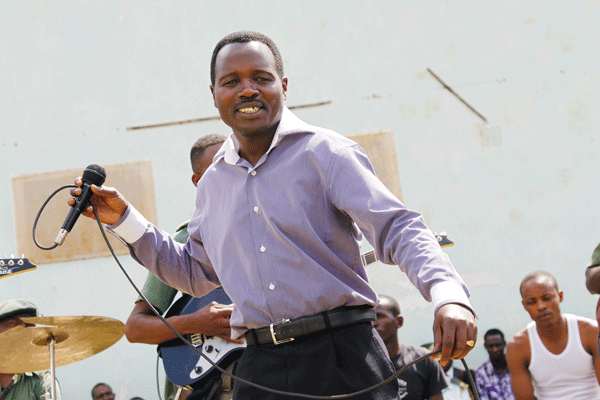 The ManicaPost
Liberty Dube Entertainment Correspondent
TALENTED wordsmith Leonard Zhakata has embarked on a tour of Mutare to give his fans a feel of on his forthcoming album titled "Game Changer". The album is due for release early next month.
Zhakata said Mutare fans will be the first to feel the lyrically-loaded 13-track project at Club Mandisa tomorrow (Saturday).
"The album is complete. We have already started popularising the songs to our fans countrywide, especially the title track Game Changer. The pre-launch concerts have received overwhelming response. It is our pleasure to come back to Mutare and present the new stuff to our beloved fans. Our last outing at the venue was shocking," said Zhakata's manager Ben Zhakata.
Zhakata boasts of a rich discography that dates back to 1994 when he released an all time smash hit "Mugove", off the album "Maruva Enyika".
The gifted singer, who made history after three of his songs "Madam Boss", "Zvine Mwaka" and "Moyo Wekutenda" scooped the first, second and third prizes, respectively, in the 2016 Radio Zimbabwe Coca Cola Top 50 hit charts.
He also boasts of successful albums like "Pakuyambuka", "Vagoni Vebasa", "Mandishorei" and "Ndingaite Sei?"
Zhakata's band, the Zimbabwe All Stars now comprise Antonio Bizeki (lead guitarist), Soul Zinzonda (rhythm guitar), Anorld Muchemwa (keyboard) and drummer Taurai Munyanyi.
Bizkei is the group's longest serving member and has been Zhakata's right hand man for more than 20 years.
Show promoter, Boniface Nyamanhindi said he was impressed by Zhakata's last performance in March when the venue recorded its biggest crowd since its revamp in 2014.