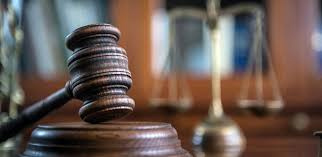 The ManicaPost
Melody Vherenaisi
Post Reporter
A MWEYAMUTSVENE High School Form Four learner successfully sued the school over the US$300 owed to him after he offered his grass cutting services to the institution.
The learner (name withheld) dragged Mweyamutsvene High School head, Ms Grace Chibwe, to Mutare Civil Court and demanded the US$300 that the school was refusing to pay him.
The learner said he went into an agreement with the former head of the school, a Mr Rubende, to work as a grass-cutter some time last year.
He said they agreed on a payment of US$300 for his service, but Mr Rubende was transferred from the school before paying his dues.
However, when Ms Chibwe took over, she refused to pay him, arguing that he had lost some of the school's books.
She also argued that the learner had to clear his older brother's school fees arrears.
The learner brought his father, Mr Edward Vhurudza, to court as a witness.
"My son entered into an agreement with Mr Rubende to cut grass at the school, which he did. The school said it would pay him US$300, but Mr Rubende was transferred from the school before making the payment.
"We told the new head about the issue and she promised to pay my son the money. However, she later told us that my son owed the school US$360. The arrears were from school fees, lost textbooks as well as money for holiday lessons.
"I checked with my son and he told me that he never lost any books. As for the holiday lessons, he said he paid them with two loads of firewood," said Mr Vhurudza.
In response, Ms Chibwe argued she was not yet at the school when the agreement was reached between Mr Rubende and the learner.
She also said she had gathered that it had been agreed between the former head and the student that the money earned from the grass cutting would be used to settle his brother's school fees arrears.
"The one who owes the school is Obey Vhurudza, who wrote his Ordinary Level examinations in 2019. I gathered that they agreed with Mr Rubende that the money would be used to settle Obey's school fees arrears of US$263," said Ms Chibwe.
However, presiding over the matter, Mutare magistrate, Mr Xavier Chipato said the school is supposed to get its money from Mr Vhurudza, not his son.
He said Mr Vhurudza is obliged to pay his other son's fees.
Mr Chipato ordered the school to pay Emmanuel his US$300.