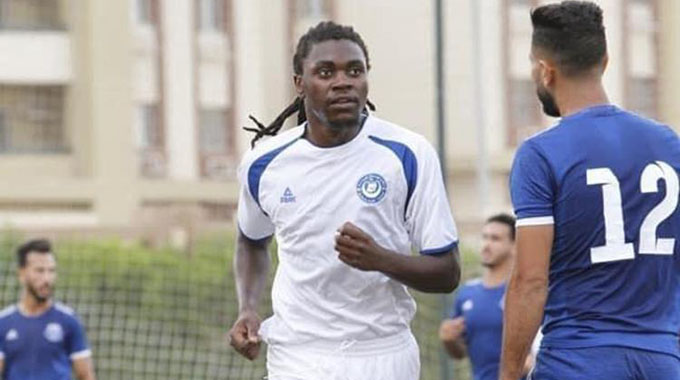 The ManicaPost
Ray Bande
Senior Reporter
FORMER Manica Diamonds FC and FC Platinum midfield genius, Last 'Lala' Jesi is finally back in the country after a forgettable end to his short stint at Al Hilal FC in Sudan, as well as a failed attempt to secure a contract with a Tanzanian club.
The former Dongo Sawmills player signed a three-year contract with the Sudanese giants in September last year.
He made an instant impact on arrival in Sudan when he scored on his debut as the Omdurman-based side drew 1-1 against Hay-Al-Arab in a Premier League match on December 28.
Jesi featured for Al Hilal in five Champions League matches and was named man-of-the-match twice.
However, there were complaints that the club was always paying his salary late and changes in the club ownership sealed his fate at the Sudanese giants.
Together with other three foreigners, he was released, barely seven months into his adventure.
His handler, George Deda told Post Sport that they are engaging different local clubs. He said it would be good, resources allowing, if Jesi rejoins Manica Diamonds FC.
"He is back home and we are engaging different local teams. As of now nothing has been concluded. For us, it will be good if he goes to Manica Diamonds and serve his hometown club.
"It all depends with the offers that come on the table. At the end of the day this is all business and livelihood for the player," said Deda.
As he focuses on settling for a local club, the 26-year-old midfielder is also pushing for a golden handshake, in the region of US$200 000, for the breach of contract from Al Hilal.
"We have to be patient as FIFA is seized with loads of these cases, but we hope for the best. It is a long process as the guilty part is allowed to appeal," said Deda.
Footballers Union of Zimbabwe (FUZ) came to Jesi's rescue after the Zimbabwe international was involved in a nasty divorce with Al Hilal.
Jesi, whose contract was terminated prematurely by the club earlier this year, experienced a nightmarish departure from Sudan.
The club held onto his passport and also refused to pay his outstanding dues.
FUZ engaged the club to clear the salary arrears and Jesi consequently got his passport back and US$10 000 in salary arrears.
And now, Jesi has to pick up the pieces to pursue the great expectations of a promising career, which had raised more hopes after completing the life changing move to Al Hilal as he followed in the footsteps of former Dynamos striker, Edward Sadomba, who is still regarded as a legend by the club's supporters.