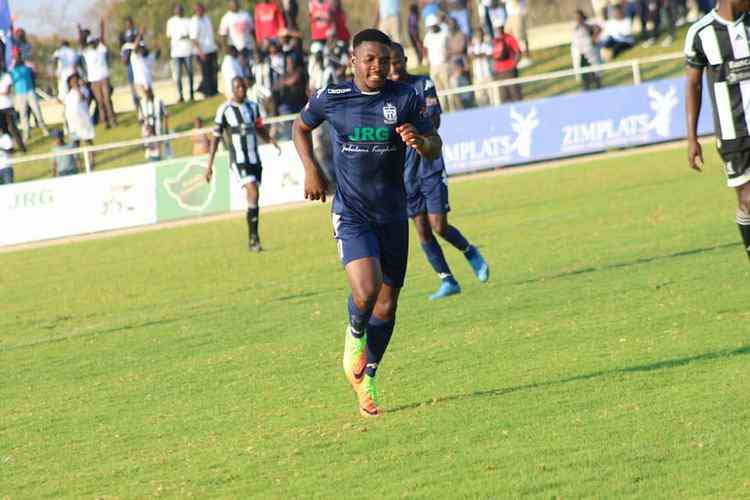 The ManicaPost
Ray Bande Senior Sports Reporter
WHEN Tichaona Mabvura walks onto the podium to receive his Castle Lager Soccer Star of the Year finalist award next Saturday in Harare, Mutare football talent nursery, La Sakubva, will be witnessing one of their own among the country's best 11 players for the second consecutive year.
Ngezi Platinum player, Mabvura was voted among the best 11 players of the just-ended Castle Lager Premiership season, taking up from home-boy and teammate, Liberty Chakoroma, who was on the calendar at the end of last season. Both Chakoroma and Mabvura, who trace their roots to the dusty streets of Sakubva, honed their skills at La Sakubva.
The latest development is indeed a cause for celebration for La Sakubva who, in the past have also witnessed one of their products, Washington Arubi winning the biggest individual accolade in domestic football competition. A total of 18 Premiership head coaches, their captain and 35 sports journalists convened at Mandel Training Centre in Marlborough in Harare to select the 11 best players of the 2017 season as well as the Coach of the Year on Tuesday.
Dynamos duo of Ocean "Gungwa" Mushure and expatriate, Christian Ntoupa Epoupa, Chicken Inn duo of Clemence Matawu and Moses Jackson, Ngezi Platinum trio of Mabvura, Qadr Amini and Terence Dzukamanja, FC Platinum duo of Rodwell Chinyengetere and Kelvin Moyo as well as CAPS United duo of Devon Chafa and Dominic Chungwa make up the list of the 11 players that were selected.
However, it is the inclusion of Mabvura on that list that have so much significance to football followers in Mutare, let alone La Sakubva outfit. Mabvura, who recently went through a rough patch when he lost his father in Mutare, was elated after receiving news of his inclusion on that list.
"I am feeling happy to be part of the best 11 players in the country. It was always my wish and I am happy that I am living my dream. Hard work and self belief pays. This is my first time after seven years of playing in the Premiership and it is so encouraging," he said.  His coach at La Sakubva, Timothy "Sicho" Masachi was a bundle of joy as he commended the Ngezi Platinum star for being a brilliant ambassador of the academy.
"I am happy that once again we have a player who is on the Soccer Stars of the Year list. Chances are that he might even end up winning the biggest award and that is an achievement, not only for Mabvura as an individual, but for us too as an academy.
"It is gratifying because this is the second consecutive year that we have a player on the list of the best. Last year we had Liberty Chakoroma. It is even more gratifying when you note that we have also produced a Soccer Star of the Year in the past in Washington Arubi.
"I think this shows that we are doing a great job in terms of nurturing players. We have many players in different Division One teams, while some are playing in Mozambique and South Africa.
"I am happy that Ticha (Mabvura) has achieved this and I hope this will motivate other players who are currently at La Sakubva," said Masachi.
La Sakubva, who will soon partake in Eastern Region Division One promotion playoffs after winning the Mutare Division Two League, might be reeling under acute shortage of resources, living from hand to mouth while surviving on the mercy of a few well-wishers, but its achievements can never be underestimated as evidenced by the growing list of successful players it has produced that also include former Warriors' captain, Willard Katsande and Onsimo Bhasera among many others.