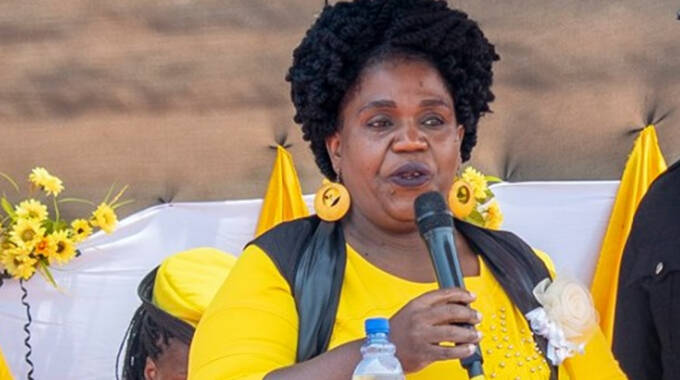 The ManicaPost
Tendai Gukutikwa
Post Reporter
THE infrastructure demolition saga rocking Knowstics Group of Schools has opened a Pandora's Box as staff members are complaining of non-payment of salaries for months.
The matter has since spilled to the National Employment Council for Welfare and Educational Institutions (NEC) and the initial hearing which was set for yesterday (Thursday) was postponed for five days to allow the parties to find an amicable settlement.
The legal representative of the school, who is a member of the Welfare and Educational Institutions Employers Association, a Mr Madhuku, asked for a five-day delay of the hearing, hoping for a settlement that does not involve NEC.
The teachers consented and categorically stated that if they do not reach an agreement with their employer in five days, the National Employment Council for the Welfare and Educational Institutions will hear the matter and come up with a determination.
In an interview, NEC's Mutare Region designated agent for the matter, Mr Jacob Charowa confirmed the issue but could not give further details.
"I confirm that the salaries issue was brought to our attention. However, I cannot comment any further as I am the determining authority in the matter," he said.
The teachers allege that the Knowstic Group of Schools, led by co-directors Mr William Mukuwapasi and his wife, Mrs Edith Mukuwapasi, owe them various amounts of money ranging from US$2 000 to US$30 000.
At least 17 staff members, including administration staff, claim that they are owed salaries by Knowstics.
In a letter directed to NEC's Welfare and Education Department, which The Manica Post has a copy of, the affected teachers wrote: "We write this letter of complaint over non-payment of salaries for Knowstics teachers as from May 2022 to December 2022, then from April 2023 to date."
The teachers requested that their employer be ordered to pay their salaries which are long overdue, provide them with a monthly pay date, normal working hours and be allowed to form a workers' council.
They claim that they are struggling to make ends meet and that the directors have not given any explanation for the delays in paying their salaries.
In another document, the teachers claimed that the school administration cited financial difficulties as the contributing factor in the delay.
Reads the document: "There are numerous problems that have blighted Knowstics Academy of late, and all of them stem from gross mismanagement of funds, poor planning and lack of vision. The teachers have gone for six months without salaries, even though fees are fully paid every term.
"When schools opened, the teachers staged a sit-in and there were no lessons during that first week. This was largely in response to the demolition of buildings that has caused the staff to be forced to share limited accommodation.
"The students were forced into hostels where they are tightly packed and wake up as early as 3am to start bathing and prepare for lessons as the facilities are just inadequate.
"The teachers fear that the school will likely be closed or most of them may be asked to leave before their arrears are settled.
"Parents were asked to pay an extra US$250 in fees when the directors extended the term by a week so that the learners could write mid-term exams. No money is being given to teachers even although parents pay fees trusting that the school delivers high quality service," reads the document.
The teachers claim that they have been protesting and demanding their dues, but the school authorities have not given them any assurance or timeline.
Instead, they are met with threats of immediate job revocation.
In an interview, a teacher who requested anonymity said they are considering legal action against the school if their situation does not improve soon.
The teacher said they were promised an 80 percent increment on March 30, 2022, but the school failed to fulfil its promises.
"We feel betrayed and exploited by the school which charges high fees from the learners, but does not value its staff. Each learner pays more than US$2 500, but the school is failing to pay its teachers, it is not fair at all.
"In May, we wrote to the directors trying to seek dialogue with them over salaries but it was to no avail. Rather, we were told to resign. Mr Mukuwapasi did not address any of our grievances, but threatened to fire us," the teacher said.
Called for comment, Knowstics Group of Schools co-director, Mr Mukuwapasi said: "You are from The Manica Post? You are the ones who have been writing and publishing rubbish about us. I am not going to comment," he said before hanging up.
This comes shortly after the school demolished property worth thousands of dollars following an eviction dispute with its former landlord, the Manicaland Development Association (MDA).
This saw the Mutare High Court issuing an order barring Knowstics Group of Schools from further demolishing buildings and structures belonging to their former landlord at Herbert Chitepo Farm in Bonda, where the academy's girls high school operated from.
High Court judge, Justice Isaac Muzenda also ordered the academy to remove all the rubble and debris it had left behind when it demolished most of the buildings in the course of seven days.
The school managed to do so as well as removing its furniture from the premises.