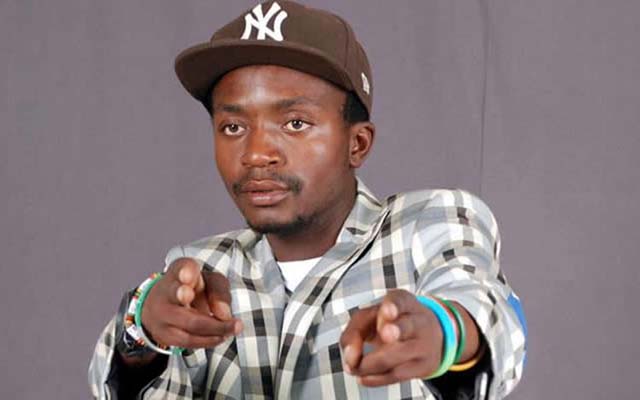 The ManicaPost
ZIMDANCEHALL prodigy, Killer T is expected to prove his mettle as the 'Chairman' when he performs tonight (Friday) at Gullivers Club in Mutare.
Ever since his debut hit song ''Makarova Gunners'', the Mbare chanter has become a perennial hit-maker in the Zim-dancehall circles with many chart busters over the years like ''Tirikumhanya'', ''Giroria'', ''Itai Tione'', ''Kukosha kwechikorobho'', ''Tava kuda Kumbofarawo'' and ''Kumanikidzira Rudo'' to mention a few.
In an interview on Tuesday, Chairman said he was ready to retain the 'man of the moment' title in Zim dancehall following the launch of his 23-track singles compilation album, Pari Tricky launched in April.
Several tracks on the compilation project have already gone viral on the local airwaves, in watering holes, public transport and social media.
Tracks like ''Dai Zvaibvira'', ''Takangodaro'' and ''Hamundichinjise Life'' are already clocking rave views on YouTube to prove how the artiste commands a massive following.
"I am ready to retain my place again in 2016 after facing some stiff competition last year. Although last year my album, ''Ngoma Ndaimba'' did well, as usual I aim to take my music higher and be the game changer in 2016," said the multi-award winning artiste.
Earlier this year the 26-year-old whose real name is Kelvin Kusikwenyu bagged four out of seven gongs at the 2016 Zim-dancehall awards scooping the most awards.
His versatility as an artiste has seen him churn hit songs even in the gospel genre through his collaborations last year with gospel musicians, Fungisayi Zvakavapano-Mashavave and Matthias Mhere's in the songs, ''Vanondibatirana ''and ''Wenyasha Ungamudii '' respectively.
This put the dancehall artiste in the class of superstar, Oliver "Tuku" Mtukudzi, Alick Macheso, Nicholas Zacharia and the late Cephas Mashakada who at one point produced gospel tracks in their musical careers.
The Popopo trademark chanter who last performed in Mutare last year said local dancehall fans must brace for a memorable show.
Gullivers Club spokesperson, DJ Shabba, said all was in place for the show.
"We have lined up several local artistes as curtain raisers for the show. We hope to use this show to launch our Friday Dancehall Summer Nights at the club which will support budding local dancehall artistes.
The gate opens at 8pm and the first 20 ladies will get complementary tickets and free wine," said DJ Shabba