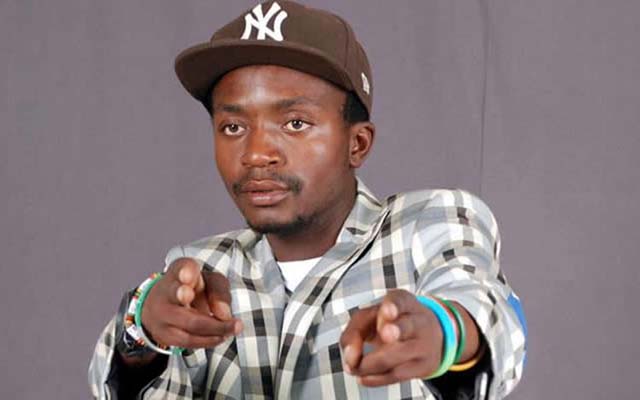 The ManicaPost
Liberty Dube Entertainment Correspondent —
THIS year's Mayor's Christmas Cheer Fund promises to be a success after revered Zim-Dancehall chanters, Killer T and Kinnah confirmed that they will perform at the launch slated for Mutare Hall tonight.
This is for the time in Mutare that the cheer fund will be supported by musicians let alone celebrated entertainers who have carved niches for themselves in a genre that has scores of followers. Part of the proceeds will be channeled to less privileged people in orphanages and Old people's homes.
The potentially-explosive gig which will help boost the coffers of the fund will be preceded by a launch ceremony where Mutare Mayor, Tatenda Nhamarare and councillors will distribute some foodstuffs to orphanages, clinics and several other households across the eastern border city.
"We will distribute some foodstuffs to 10 people in each ward. We will also visit local council clinics, particularly the maternity wings in Dangamvura and Sakubva as well as the Sakubva Infectious Diseases Hospital. We are privileged that this time some stakeholders came together and forked out their hard earned cash to lure two musicians – Killer T and Kinnah – to perform for a worthy cause. Part of the proceeds from the show will be channeled to orphanages and other less privileged," said Nhamarare.
The two artistes who are currently riding high with the new projects will set the roof on fire starting from 8pm till the last man drops. Killer T, a performer par-excellence recently released new project titled Bvunza Tinzwe which has received tremendous fair play particularly the title track, Bvunzwa Tinzwe, Vanorohwa Nemabeers, Mafans angu and Wakandigona. Singles such as Mamero, Takangodaro, Nezvangu, Dai zvaibvira and his duet with songstress Fungisai are among his all time hits.
One of the fastest rising chanters, Kinnah will also present his new album christened Mukuru ndimambo to local fans. He has vastly improved on stage performance. Some danceable tunes are Pandiri suduruka, Tarira uone, Uri ruva rangu and Father God.
They will be supported by talented duo, Dboi and Sparxx of the Energy and Rekete fame. Organisers of the gig, Devine "Mambojesu" Maramba and Joe Nyatate said it was all systems go.
"We decided to bring these two artistes and be part of the cheer fund as we aim to assist the less privileged. It is our desire to see them in a merry-making mood and celebrate Christmas with something to wear and eat. The show is on and we are urging people to come in numbers and be part of the Cheer's Fund.
"We call upon all fun lovers to come and support the noble initiative. There are no security fears. A generator will also be on standby in case of any electricity hiccup," they said.