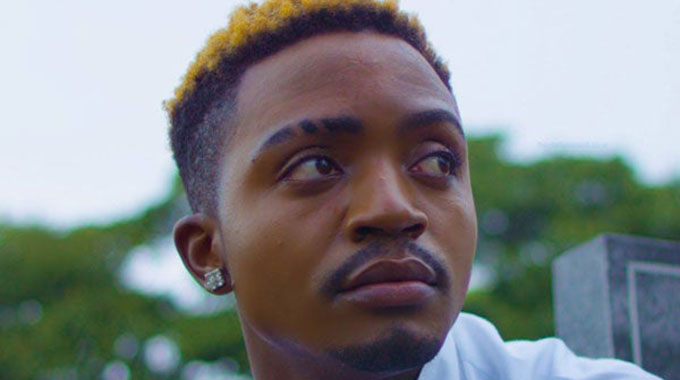 The ManicaPost
Liberty Dube Entertainment Correspondent
Zimdancehall artiste Killer T, also known as the "Chairman", is headed to Mutare for a "thank you" gig that is slated for the Flavour Town tonight.
It has not been all rosy for Killer T,  whose rise to stardom can be attributed to his unrelenting work ethic, discipline and determination.
And Mutare has always been one of the "Chairman''s" favourite hunting grounds.
Killer T told The Manica Post that his fans in the eastern border city have been instrumental in nurturing his talent.
The "Chairman" will use today's gig to unveil songs from his new album "Hope Dzehumambo".
The album also carries a chart banger title "Hazvigone", which is accompanied by a video that already has over 262 635 views and 6 400 likes on YouTube.
The video was uploaded on YouTube three weeks ago.
His new offering has an impressive balance of pathos and brittle humour.
The album is driven by soaring guitars, a melodic keyboard and drum arrangements. It is driven by positive energy.
It brings to the fore Killer T's ability to compose unique and catchy lyrics. Indeed, the "Chairman" has been learning and has since perfected his song-writing skills.
And this head-banging album is not without charm. This is an inspired piece of work, not some run-of-the-mill junk.
It is clear that Killer T has matured over the past years.
"We will never forget our fans in Mutare. They have been instrumental in keeping the Killer T brand afloat by attending our shows, purchasing our albums and giving us moral support.
"Zimdancehall is a genre that requires diversity, creativity and inclusivity to remain in the game, and the people of Mutare have been on our side to make sure we remain relevant.
"This will be our first show in the eastern border city after quite a long time. Since last year we never had an opportunity to perform here. It will be an emotional show for us — full of fireworks," said Killer T's manager Kudzai "Supa" Biston.
The venue, situated at Mac's Place in the medium- density suburb of Greenside, has become a preferred entertainment hub for college students.
The show was co-organised by Ras Nengo and club proprietor Isaac Chakonda.
"We are humbled to host one of the country's most talented artistes. It's all systems go. We are happy with the response that we are receiving from our patrons, who include university students and prominent socialites from Mutare and beyond," said Chakonda. 
Some of Killer T's popular songs include "Hope Dzehumambo", "Baba Vako Imboko", "Rovai Makuva", "Dai Zvaibvira", "Ndizviponde Here", "Kumanikidza Rudo", "Bvunza Tinzwe" and "Tichasangana."