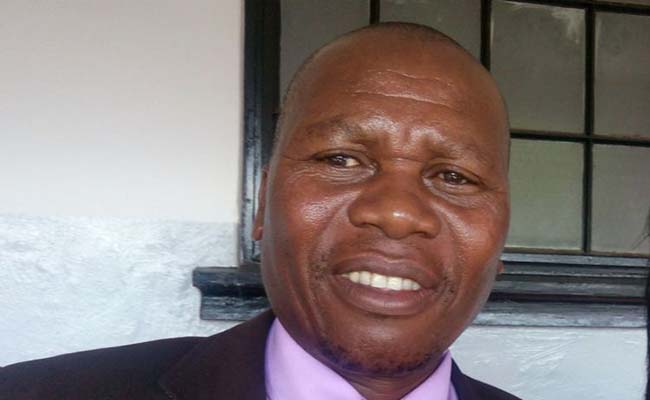 The ManicaPost
Ray Bande
Senior Reporter
HIGHLY rated Kenyan long distance runners are expected to be part of the next edition of the popular Tanganda Half Marathon, Manicaland Athletics Board (MAB) has said.
MAB announced their expectation of world class athletes from Kenya during their annual general meeting recently.
MAB chairperson, Joshua Matume, said: "Tanganda Tea Company has since sent its gratitude and appreciation to MAB and our mother board, NAAZ for all the technical support and the professional way their race is being conducted. The event is growing bigger and better each year to the extent of attracting other regional athletes such as the Kenyans who promised to attend the next edition."
Tagged as one of Zimbabwe's premier long distance contests, the Tanganda Tea Half Marathon attracts more than 1 000 runners from across the country and abroad. Athletes participate in the 5km 10km and 21km events.
Besides the Tanganda Half Marathon, MAB has successfully administered the Dangamvura Old Mutual and Vumba Half Marathon events.
"The Dangamvura Old Mutual 10km race has been held smoothly since inception, while the famous Tanganda Half Marathon and the Vumba Half Marathon were successfully held until 2020 when the uninvited guest, Covid-19 set in.
"The support from National Athletics Association of Zimbabwe (NAAZ) and other provincial boards such as Mashonaland Central, Masvingo, Harare, Mash East, Bulawayo just to mention, but a few by sending athletes and officials to our races is highly appreciated. Likewise, we also need to send our athletes to other races around the country," said Matume.
During the AGM, Matume also announced the elevation of former Mutare Polytechnic lecturer and current NAAZ president, Tendai Tagara to be of one the Development World Athletics commissioners.
"The International Association of Athletics Federation (IAAF) changed its name to World Athletics (WA).
"In the same development at World Athletics level, our own NAAZ president, Tendai Tagara was elevated to be one of the Development World Athletics commissioners after going through five 'grilling' interviews for the past two years," said Matume.
The MAB chairperson, who was re-elected during the same AGM unopposed, commented MAB officials for handling several competitions professionally.
He, however, bemoaned the failure to have more numbers in cross-country events.
"The board managed to sent an average of five to 10 athletes from 2017 to 2020 to several NAAZ inter-provincial champs held in Harare and Bulawayo.
"We successfully managed to host the two second legs of J.M Bosha Series at Mutare Boys' High School.
"Our hosting was highly commended by NAAZ heavyweights like the then first vice-president, Enias Nhoro, the then Bulawayo Metropolitan Province chairperson, Emmanuel Mpofu, NAAZ administrator, Privilege Mubaiwa and the sponsor himself had an opportunity to grace one of the two legs that we hosted and was elated," he said.