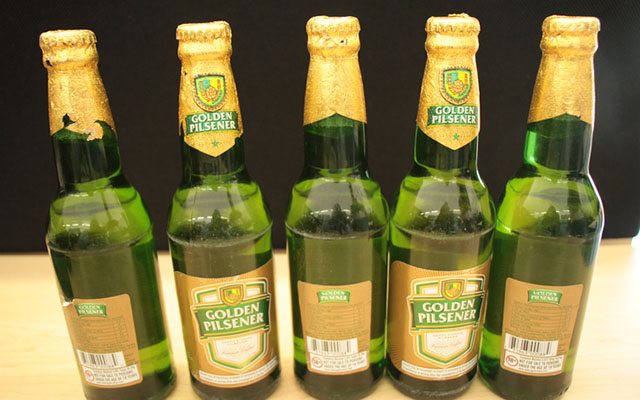 The ManicaPost
Dr Mazvita MachingaJust a week ago, I was in a queue in a supermarket, and in front of me were three young persons (appear to be in their early 20s). These three were in jovial mood. This made me curious of what was happening to them. I decided to engage them. I noticed that they were holding bottles of alcoholic drinks which they wanted to buy.
I engaged the young adults after they had bought their alcoholic drinks. I had a fruitful discussion with the youths.
They shared with me how they came to start taking alcoholic drinks, where they get the money and when they started consuming alcohol.
I appreciate these young individuals for sharing their stories.
To cut the long story short, I noticed that values and morals no longer take much importance or even exist within some family settings.
These young men reported that there were taking alcohol as escape from personal, family problems and challenges.
This discussion made me think, there is need to continue reminding adults of their role in keeping children and youth free from alcohol and substances.
Firstly, adults need to teach and lead children and youth through role modelling.
When parents start to see red flags regarding a child's conduct, parents are not supposed to wait.
Instead, parents need to help young person get help as soon as possible.
Communities and families are supposed to give children special attention enabling them to be able to make productive choices that are free from harm.
From my discussion with these young adults, it is sad that some environments where our children and youth come from are enabling children to abuse.
I also learned that as families, communities and a nation, we are not giving proper attention to the use of alcohol and substances by children and youth.
Parents and guardians wait until it is too late.
They start to run around when a youth is already abusing.
Secondly, while Zimbabwe has clear national policies regarding alcohol and substance use, there is need for stringent measures when it comes to exposure of children and youth to illicit drugs and alcohol.
For example, as much as it is illegal to sell or give alcoholic beverages to those under 21 years, some children are vulnerable.
In addition, it is immoral and harmful for a parent to send a minor to buy alcohol. Illicit use and sale of controlled substance is a crime, yet, like these three young men, some children and youth begin taking alcoholic beverages before the legal age.
I also learned that drug dealers scavenge the streets looking for vulnerable children and youth (from broken homes, abusive environments).
Thirdly, some youth who engage in alcoholism and illicit drug activities claim that they have nothing to positively occupy them due to lack of jobs.
They are idle.
So, as families, communities and nation as whole let us ensure that youth are exposed to meaningful and productive activities.
Continuous Action Plan for families and communities to combat the use of alcohol and other illicit drugs among children and youth.
Keep children and youth alcohol free, drug free, and safe from access to illicit drug use by monitoring.
Help students understand the importance of avoiding use of alcohol and other illicit drugs to ensure that they live full and healthy lives- talk to your children, communicate.
I call upon communities to observe the annual Drug and Alcohol Awareness commemoration days and to challenge young people and their elders to say "no" to substance abuse.
Research shows that alcohol and other drugs bring harm to growing bodies and minds, so refer children and youth for professional mental health support early, delay is not an option.
Parents should teach their children by guidelines and example the preference of avoiding beverage alcohol and illicit drugs and resisting peer pressures as a commitment to a healthy life and faith.
Pray and give moral support to children and youth and other positive efforts to discourage children and teens from the use of alcohol and other drugs.
I call upon all citizens and communities to support legislation that help to curtail availability of alcoholic beverages to youth and to support intervention programs that help instil values in young people to have drug-and-alcohol-free lives.
Help children and young people have inner stamina, positive self-esteem,a strong and vital faith that can help them say, "no" to alcohol and other drugs.
Help children resist peer pressures as a commitment to a healthy life and faith.
Gainfully occupy your children and youths and monitor their friends and social networks.
I want to remind readers that alcohol and substance abuse prevention among children and youth is everyone's responsibility.
Let us all take a stand to stop children and youth from substances and alcohol.
Get on board, Safe guard our children and youths
Dr. Mazvita Machinga Ph.D is a qualified psychotherapist, based in Mutare. For any children and youth struggling with substance and alcohol abuse call 0778 83 8410 /0771 754 519 or email [email protected] for help