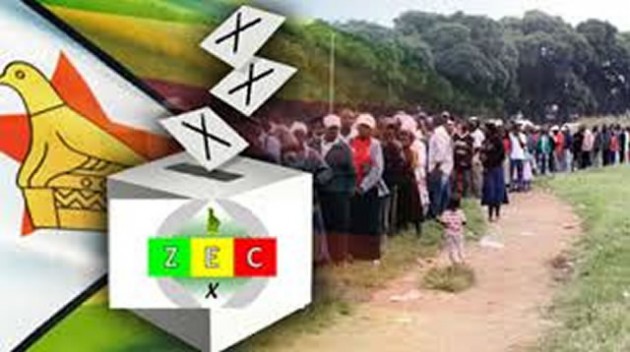 The ManicaPost
Manicaland Bureau
ZIMBABWE Electoral Commission (ZEC), Manicaland says it is happy with the manner in which the current voters' roll inspection programme is going and urged those with grievances to visit inspection centres in the remaining days.
The programme started on May 19 and it is expected to end on May 29.
Provincial chief elections officer, Mr Moffat Masabeya said today the programme has been going on well in all the province's districts.
"Everything is progressing well and we have recruited some voter educators, inspection officers and supervisors who are already on the field," he said.
"Those who have not yet registered should do so, as registration is still being one in various centres. We have also noted that a lot of people have received some SMSes on their mobile phones and once they are satisfied, they are not visiting our centres," he said.
Mr Masabeya said people whose names are appearing in areas where they feel they are not comfortable voting in have an opportunity to transfer to their place of choice.
"People can also take advantage of the window period to do the transfers. People can actually transfer their name to a place of their choice if they feel the name was placed in a wrong area. There is also room for re-registering, as the inspection process is meant to iron out mistakes and add information, which might have been omitted during the initial registration process," he said.
Mr Masabeya also said ZEC was working with other civil society groups on voter education.
"There are some various civil organisations that are also on the ground providing voter education to the people. But in a nutshell I can say we are happy with the manner in which the programme is progressing across the province," he said.
President Emmerson Mnangagwa has since indicated that election dates would be announced in two weeks' time.