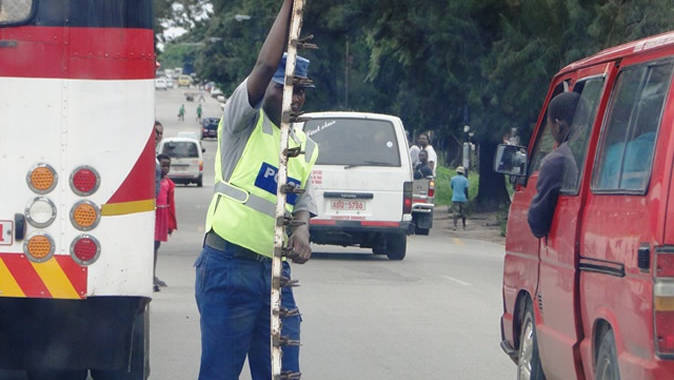 The ManicaPost
Post Reporter
THE Zimbabwe Republic Police (ZRP) has with immediate effect banned the use of hand-held spikes by any of its officers during execution of their traffic enforcement duties.
This follows allegations that some police officers were using the spikes in attempting to stop errant motorists from evading police check points and general enforcement of road rules and regulations, triggering mixed reactions and views from the public and legislators.
National police spokesperson Assistant Commissioner Paul Nyathi said this has resulted in the Commissioner General of Police banning the use of spikes by their officers.
"No police officer will be allowed to move around whilst openly holding or carrying spikes under the guise of traffic enforcements. Any police officer who will defy this directive will be arrested and face both criminal and stern disciplinary action. ZRP will only stick to the use of standard and approved spikes as the norm where these are strategically used at conventional road blocks and checkpoints," said Asst Comm Nyathi.
He urged motorists to comply with police on the roads and stop when directed to do so.
Said Asst Comm Nyathi: "We urge all public service vehicle operators to seriously introspect on the manner they are conducting their operations and genuinely assist in the maintenance of law and order on the roads."
Asst Comm Nyathi said the police is ready to work with relevant arms of Government and other stakeholders to ensure that road safety is prioritised by all motorists.