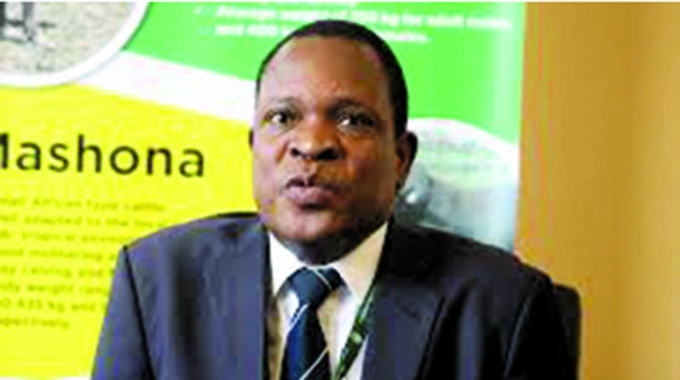 The ManicaPost
Samuel Kadungure
Senior Reporter
FARMERS who were allocated farms, but have no capital to embark on meaningful production, are allowed to go into joint ventures subject to approval by the Government.
Those with agreements outside these set parameters risk having the land repossessed.
The Government, will through the Ministry of Lands, Agriculture, Fisheries, Water and Rural Resettlement endorse the agreements to safeguard the interests of the parties involved, and also ensure that there is transfer of practical skills to ensure continuity at the lapse of its tenure.
Lands, Agriculture, Fisheries, Water and Rural Resettlement Minister, Dr Anxious Masuka last week on Saturday, said all farmers whose JVs were not approved by Government must immediately regularised them or risk having the farms repossessed.
As part of the economic reform agenda, Government is approving JVs to encourage investment, foster skills, increase mechanisation and release finance for improving productivity.
Most JVs targeted farms endowed with adequate storage water and infrastructure to ensure production of at least two crops per year.
Most of the farms which entered into these agreements had capacity utilisation of about 30 percent as farmers faced challenges of climate change, lack of financial and new technology injection to sustain productivity.
A JV is an agreement between the farmer and an investor where the former provides the land, buildings and fixed equipment, while the latter provides services like capital, labour, technology, machinery and management expertise.
It entails co-ownership of a business venture by the parties and sharing of financial risks, benefits and decision-making authority.
JVs that are being approved by Government are those crafted in a manner that allows the incumbent to learn all aspects of farming and supply chain systems to be able to sustain productivity at the expiry of the deal.
The development is meant to capacitate farmers, who despite their huge potential on the farms, have not reached optimal production levels due to financial bottlenecks occasioned by financial institutions' reluctance to extend loans to farmers.
Minister Masuka came face-to-face with one arrangement during his tour of the Government sponsored wheat crop at Ricondite Farm, on the outskirts of Rusape.
The farm owner and former Mutare Town Clerk, Mr Obert Muzawazi, entered into an unapproved JV with bus operator, Mr Wilson Muganda.
Though the minister was generally satisfied with the production level at the farm, he made public his misgivings about the nature of agreement entered into by the two parties.
He gave the two parties a three-day ultimatum to rectify the anomaly or face the consequences.
Messrs Muzawazi and Muganda entered into the JV last year.
"All JVs must be approved by Government and any other arrangement outside that is not recognised and such farmers risk having their farms repossessed," said Minister Masuka.
Meanwhile, Minister Masuka said Government is mobilising 200 combine harvesters in anticipation of a bumper wheat harvest.
He said Manicaland was the leading province in wheat production, after attaining 93 percent of its set target.
Manicaland had a target of 11 500 hectares of wheat.
"We want to acquire 200 combine harvesters together with a fleet of 600×30 tonne trucks. I am very pleased, the nation is on course to attain its projected wheat target of 320 000 tonnes. Manicaland as the leading province," said Minister Masuka.