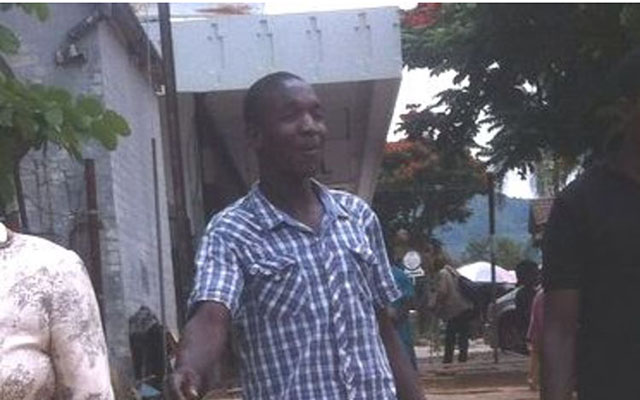 The ManicaPost
Tendai Gukutikwa Weekender Correspondent
A MUTARE man stunned the court last Thursday when he vowed that he would collect his personal belongings from his ex-lover's residence only after she gives him back his gifts and money he spoiled her during the course of their relationship.
Munyaradzi Jimu had been dragged to the Mutare Civil Courts by his ex-girlfriend, Rumbidzai Fortunate Gweredza, who was seeking a protection order against him.
Gweredza begged the court that Jimu be ordered to move out of her residence with all his property since she no longer loves him.
She told the court that Jimu was abusive as he assaulted her in front of their neighbours after she asked him to end their relationship.
"Your Worship, I have since asked him to leave me alone for I no longer love him, but he does not listen to me. He won't just let go and still thinks that I belong to him. He calls me a lady of loose morales," she said.
Mutare magistrate, Miss Nyasha Kuture heard the matter.
In response to Gweredza's application, Jimu told the court that he had no problem with ending the relationship with her.
He, however, gave conditions that he would end the relationship only if she returned all what he bought her during the course of their relationship.
"Your Worship, I bought her clothes and gave her money on countless occasions and it would only be fair if all that is returned to me. I specifically bought her a lot of shorts and three quarter pants and I would like to know if I will get back all those if we do part ways like she wants," he said.
Jimu said he had no problem with moving out of Gweredza's residence since she no longer loved him.
Gweredza countered saying she would not part with her belongings.
She said it was not fair for her to return the gifts to him as he bought them during happier times and were part of her payment for the good times they enjoyed together.
"Your Worship, when he bought me those clothes and gave me the money, he never told me that he would someday ask for them back. If he had told me then, I would not have accepted anything. I will not return what he bought me in happier times. As much as he enjoyed my company back then, I believe that was also part of my payment," she said.
Miss Kuture granted the protection order which bars Jimu from insulting, assaulting and disturbing Gweredza's peace in any way.
She also ordered him to have collected his property by the end of February and advised him to make a separate application if he wanted anything back from Gweredza.