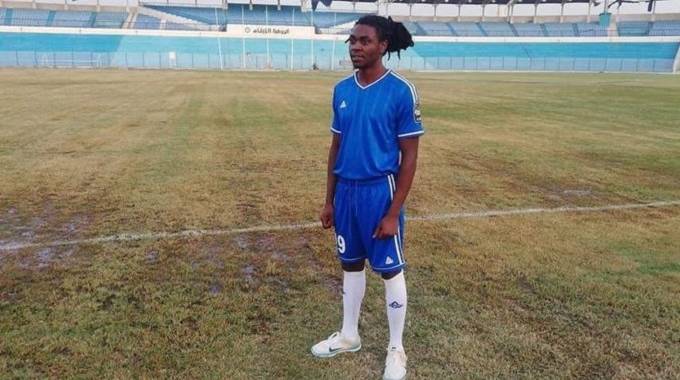 The ManicaPost
Ray Bande
Senior Reporter
ZIMBABWEAN football star, Last Jesi's handler, George Deda, says reports that the former Manica Diamonds midfielder is stranded in Sudan are malicious and mischievous.
Social media was awash with a statement allegedly written by Jesi on a fake Facebook account suggesting that the player is stranded and living in squalor in Sudan.
The message further suggest that Jesi, who was offloaded by Al Hilal in April, had gone back to Sudan two weeks ago to claim his dues, but said that the Hilal authorities confiscated his passport and accommodated him in a dingy flat together with Congolese, Vinny Bongonga who is also contesting his unfair dismissal from the club.
However, Deda said: "That is fake. There is nothing like that. You can actually read in between the lines where the message suggests that he returned to Sudan as if he ever left. Jesi was never in Zimbabwe since the days the club decided to offload him. I am actually in contact with him and we will duly make formal announcements about his moves when the time is ripe."
The former Manica Diamonds and FC Platinum midfielder purportedly send out a message on social media, saying: "Guys, I'm in Sudan. I came back here two weeks ago to take my dues. I'm in Kafuri right now, also with Vinny at the same flat. No passport, no money, no food, we are really suffering.
"Please come help us. I will give you my number. This is literally a prison."
Jesi joined Al Hilal in September 2020 on a two-year contract worth US$100 000 per year.
The fringe Warriors midfielder is contesting the premature termination of his contract and is demanding around $200 000 payout for breach of contract.