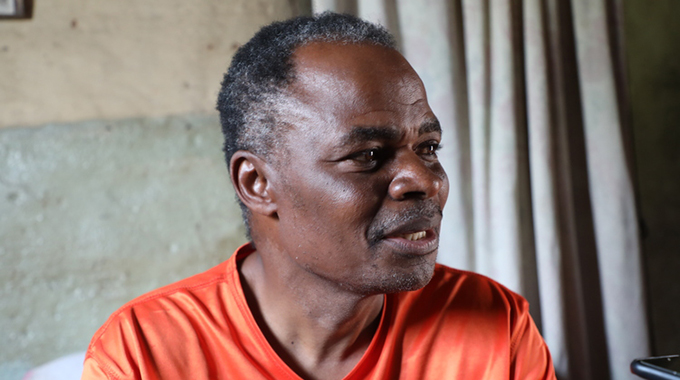 The ManicaPost
Ray Bande Senior Reporter
MANICA Diamonds will smile all the way to the bank after the sale of midfield genius, Last Jesi, but La Sakubva — the talent nursery that nurtured the player for 10 years since he was nine — have nothing to show for their input in the development of the Sudan-bound player.
The US$80 000 carrot dangled by the Sudanese giants and duly accepted by Manica Diamonds might go a long way in solving financial problems for the Mutare top-flight league side, but the poisoned player transfer system will leave those that nurtured his talents with nothing to show for their efforts.
A primary school drop-out who was forced to temporarily retreat to his rural home after failing to complete Grade Seven at Sakubva Primary School, Jesi later turned to football.
He started the arduous journey under the tutelage of coach Timothy 'Sicho' Masachi at La Sakubva.
Today, the dream transfer move for Jesi is just another case among many others of successful players who came through the Masachi-coached La Sakubva project.
Washington Arubi — a talented goalkeeper blessed with awesome reflexes between the sticks — played for the national team at the height of his football career success and has La Sakubva to thank for his perfect skills.
Willard Katsande — the combative midfielder gifted with both agility and skill — not only played for Warriors but also captained the national team at the Africa Cup of Nations finals. He also has La Sakubva to thank for nurturing his raw talent back then.
Onsimo Bhasera — the roving left back who has played at the highest level in the lucrative South African Premiership as well as a regular for the national team at one point in his career — has La Sakubva to thank for honing his defensive skills at a tender age.
The long list of players who succeeded in their careers and trace their roots to La Sakubva includes Ngezi Platinum forward, Ticha Mabvura; Chicken Inn defender, Liberty Chakoroma; Ngezi Platinum's Anelka Chiwandire, Tenax FC's Nyasha Chintuli and many more.
This week, Post Sport tracked down Masachi at his Sakubva home and the soft spoken gaffer did not hide his displeasure over a toxic player transfer system that pays no attention to valuable grassroots development.
Masachi, who only learnt of Jesi's transfer through a Diamond FM Sunday afternoon show, lampooned the greedy and exploitative player transfer system that only benefits clubs that parades polished players at a later stage in their careers.
He bemoaned the prohibitive costs of proper academy registration that would allow La Sakubva and similar talent nurseries to tie down players to contracts through sell-on clauses.
"We are becoming used to this rotten system. It is sad that some individuals in this system think we are fools and that we are not aware of what is due to us. It is all about a poisoned player transfer system that assumes a player's career starts at Premiership club level. They deliberately ignore our efforts to satisfy their selfish interests.
"Why are they reluctant to give us what we deserve? They all know the efforts we put in the development of these players. They are aware, but somehow chose to ignore us.
"Proper registration of our academy has been said over and over again. La Sakubva is a community-based organisation that can hardly afford some of the requirements to be properly registered and tie down players to contracts. For example, in the registration of academies, there is need for medical fees for each player. Where do we get the money? At the end of the day we are driven by passion and goodwill for the youngsters," said Masachi.
Currently, La Sakubva has more than 200 youngsters regularly receiving professional football training at Sakubva Primary in Under 9, 11, 13, 15, 17 and 19 age groups.
The fact that Jesi was groomed at La Sakubva is beyond reproach.
At La Sakubva, he was part of the inaugural Willard Katsande Cup winners in 2012.
As Jesi was being groomed under La Sakubva at the dusty grounds of Sakubva Primary School, Masimba Chihowa, the current Manica Diamonds chairman, was the school's headmaster.
World over, academies benefit from sales of the players they groomed as sell-on clauses are part of the contracts signed by the players' representatives.
However, the same cannot be said in Zimbabwe as some junior football academies have been working long and hard in developing talent, only for the upper league clubs to benefit. When contacted for comment, Zifa spokesperson Xolisani Gwesela said academies need to formalise their operations through proper registration so that they can tie down their players through legally binding contracts.
"We encourage all registered academies to register their players through the Fifa connect.
"The costs are not prohibitive at all. They are free to approach Zifa if they need assistance," said the Zifa spokesperson.