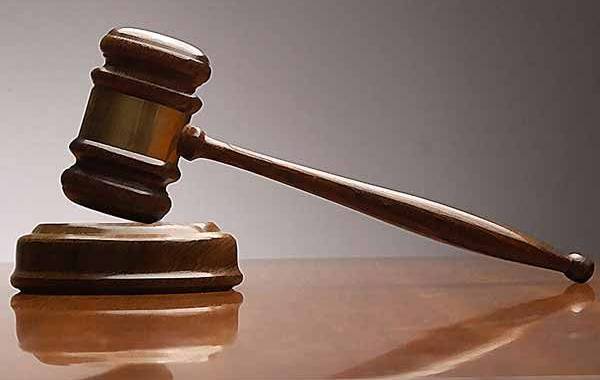 The ManicaPost
Tendai Gukutikwa Post Correspendent
AN abused wife who could not withstand her husband's violent ways even after he was incarcerated for assaulting her dragged him to court seeking a protection order.
Fortunate Mutambanengwe dragged Sydney Mukonza, who is currently serving a jail term for assaulting her, to court.
When he was asked to respond to violent claims that had been led by his wife, Mukonza admitted to mistreating his wife and begged for forgiveness.
In June this year he was jailed for three months for the assault.
Mukonza begged his wife to take him back after he finishes serving his prison sentence.
He told the court that he has realised that he loves her and cannot live without her when he was sent to prison.
"I beg you my wife please take me back, I will not do it again. I am being rehabilitated at prison and the prison officers have taught me a lot.
''They have made me see the importance of you my wife. I am really sorry.
''I love you and my son so much and cannot live without you. How will I live without you when I get released?" he begged.
Mutambanengwe would not hear it.
"Your Worship, this is not the first time that he has begged me for forgiveness after assaulting me. He at one time assaulted and injured me and begged for forgiveness like he is doing now.
''I forgave him because I loved him but that forgiveness has cost me. I would not risk my life like that again," she said.
She begged the court that Mukonza be barred from visiting her after his release from prison.
"He is now my ex-husband because I divorced him when I reported him to the police," she told the court after she had been asked on whether they had been divorced officially before the courts.
Miss Kuture granted Mutambanengwe a protection order which bars Mukonza from assaulting, insulting or harassing her.
The order is valid for five years. Miss Kuture however, told the couple that the order was not a divorce order and that it did not bar Mukonza from coming to his home upon his release.
"You can only divorce him traditionally if you were married traditionally and using the courts if you two lawfully wed.
''You cannot use the protection order as a divorce token or divorce order," said Miss Kuture.