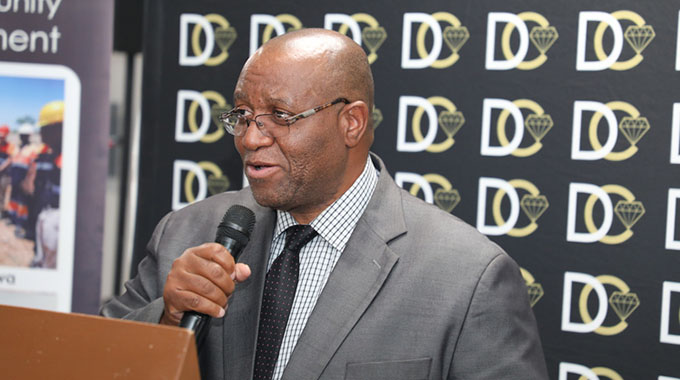 The ManicaPost
Luthando Mapepa Chipinge Correspondent
YOUTHS in Manicaland have been challenged to move away from the culture of politicking and focus on economic development in line with the policies being advanced by the President Mnangagwa.
Zanu-PF Manicaland provincial chairman Cde Mike Madiro said this while addressing delegates at a field day in Chipinge, last Thursday.
The field day was held at Gronvlei Farm, Ward 6, Chipinge. The farm belongs to Mr Paidamoyo Gwada, who is into cattle breeding.
Cde Madiro, who is Deputy Minister for Home Affairs and Cultural Heritage, said it was high time the province focused on agricultural productivity and not spend time politicking.
"I have brought the provincial youth leadership with me so that they take a cue from what is happening on this farm. The farm belongs to a young farmer and should be emulated by other youths in creating wealth and developing the economy,"said Cde Madiro.
"The time for elections has come and gone. It is now time to work towards the development of the economy. This is what President Mnangagwa is saying and wants done. We have identified many projects with potential to empower youths. We need to fully utilise the land to enhance the country's economic turn-around. Our youths need to be optimistic and identify projects, which are bankable," he said.
Mr Gwada applauded the Government for empowering youths through the land reform programme. Mr Gwada is into cattle breeding.
"My target is to breed in excess of 200 beef cattle by next year and also to venture into dairy farming," said Mr Gwada.
"When I was allocated this farm, I had 70 cattle. The herd has grown to 112, and I am targeting 200 in 2019. We are also into piggery, which is a good project for youths. It a quick revenue generating project," he added.
Deputy director in the Minister of State for Manicaland Provincial Affairs, Mr Terrence Machocho said youths should grab opportunities and shun their cry baby mentality.