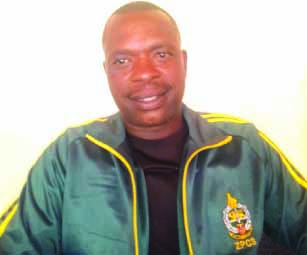 The ManicaPost
Ray Bande
Senior Reporter
FORMER national team striker Luke 'Jukulile' Petros, who is now at the helm of Tenax FC technical department, believes that the Zifa Eastern Region Division One League race for the title is still open to any of the contenders.
Masvingo based flamboyant Wangu Mazodze FC have made clear their intention to win the 2023 Eastern Region Division One title and they have done relatively well on the field of play where they remain perched at the summit of the latest log standing.
Luke Masomere-coached Mutare City Rovers are also within striking distance as the municipality team occupies second position on the table and lie ahead of Tenax FC, thanks to a superior goal difference.
The Mutare-based prison wardens were held to a one-all stalemate by troublesome new boys Rusitu Tigers away at Ndima Groungs in Chimanimani and will be on the road again this weekend when they date Midway at Vengere Stadium in Rusape.
Dark horses Buffaloes and JM Busha are not far away from the Premiership promotion race.
However, Petros, who was given the task to lead the only remaining Zimbabwe Prisons and Correctional Services (ZPCS) football outfit – Tenax FC, feels it is too early to guess who will take the championship and the coveted Premiership promotion.
"The campaign in the league so far is quite pleasing. You look at the teams, they are competent. There is no one to underrate. There is no single team to be singled out as favorites.
"It is too early to determine who will take the championship. The matches are still on and there is still time. We are looking forward to be part and parcel of teams that might be in a position to win the title through hard work," he said.
"so far it is not clear where we really stand as a team in terms of our strength against our opponents in the league. As you know we have Tenax FC, Hwahwa FC, Flame Lilly and other teams that were brought together to make one team.
"Therefore we are still gelling and work is in progress. I have no doubt that a competitive outfit will come out of this project," said Petros.
Brand Tenax FC survived possible extinction after the country's correctional services department chose to have one football entity that will be based in Mutare.
Initially, ZPCS had indicated that it will only remain with one team based in Harare after the relegation of sister clubs – Tenax CS FC and Hwahwa FC – from the top flight league at the end of last season.
But after deliberations held early this year involving the ZPCS leadership and their sports department, a decision was made to award Tenax CS FC for ending the season on a relatively higher position than their Midlands counterparts, hence the survival of the name Tenax CS FC.