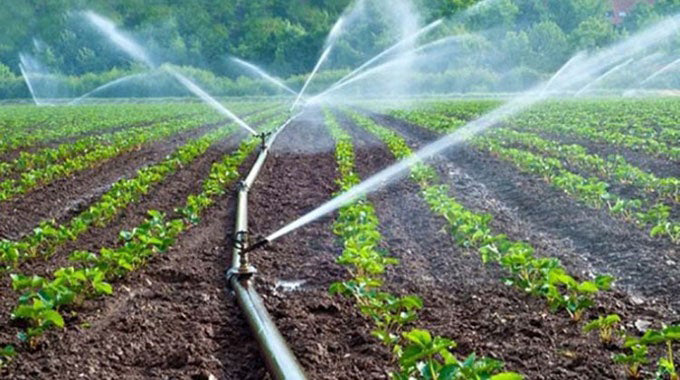 The ManicaPost
Cletus Mushanawani
News Editor
The Government is restructuring the Zimbabwe National Water Authority (Zinwa) to ensure that its mandate extends from dam construction to infield irrigation development as a way of cutting costs in projects implementation.
Speaking on the sidelines of the commissioning of the Marovanyati Dam in Buhera last week; Lands, Agriculture, Water and Rural Resettlement Minister, Dr Anxious Jongwe Masuka said the restructuring of Zinwa will generate the much needed efficiencies and synergies in operations, which will result in increased production and reduced costs.
Although a number of dams have been constructed and commissioned across the country, some of them did not produce immediate benefits for the surrounding communities.
For instance, despite its completion in 1995, villagers around Osborne Dam are yet to reap any meaningful benefits, save for small-scale fishing activities.
Tourism activities like boating, birding, walking safaris, game drives, pony rides, windsurfing and canoeing have not yet been fully exploited.
According to analysts, these economic activities are being affected by a poor road network linking Osborne Dam to Mutare and Rusape.
In addition, an envisaged power generating project valued at US$6,7 million project is yet to take off. The project has potential to generate 16 644 MWh of electricity annually.
"The restructuring of Zinwa to extend from dam construction is welcome. In fact it was long overdue. This will result in shared costs between dam construction and irrigation. This will generate the needed efficiencies and synergies in operations, which will result in increased production and reduced costs," said Dr Masuka.
"We have adopted a broader approach to dam construction based on the lessons from Tugwi-Mukosi Dam and other dams where construction did not immediately transform into tangible benefits for the communities.
"From now onwards, at dam design stage we will have a detailed multi-faceted design team which will develop the project master plan inclusive of dam construction, spatial planning, infrastructure development and agricultural services. This approach will accelerate project implementation and provide immediate benefits as envisaged by Vision 2030," said Dr Masuka.
The minister's comments come at a time when stakes have been raised to turn the fortunes of one of the poorest and food insecure districts in Zimbabwe — Buhera.
Plans are afoot to turn Buhera into an exporter of grains to surrounding districts like Mutare, Chipinge, Chivhu, Wedza and Gutu.
"The completion of the Marovanyati Dam is a very big achievement for the people of Buhera and Manicaland at large. Through Marovanyati Dam, we expect Buhera farmers to start exporting food to surrounding districts and beyond.
"Buhera will transform from being one of the poorest and food insufficient districts in the country to become an exporter of grain. As we hasten our fight against food security, attention should shift to agricultural production," said Dr Masuka.
"Marovanyati Dam is testimony of Government's commitment to ensure a food secure nation," he said.
In addition to the various agricultural projects that are being mooted, Marovanyati Dam will also supply water to Murambinda Growth Point.
The envisaged agricultural projects include fisheries and cereal production.
The dam has the potential to irrigate 2 000 hectares and produce 12 500 to 15 000 metric tonnes of cereals.