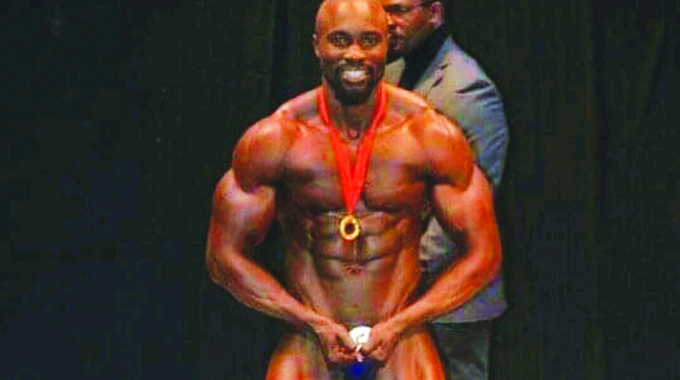 The ManicaPost
Ray Bande
Senior Reporter
MUTARE muscleman, Blessing Saunyama, who rose to stardom in bodybuilding after clinching the 2017 Mr Iron Man Zimbabwe title, is making a sensational return to the sport after a three-year sabbatical.
Hunkie B, as Saunyama is fondly referred to by those who idolise his colossal stature, told Post Sport that the three-year absence from the sport was a result of "personal commitments" in 2018 and 2019, while Covid-19 stalled his return this year.
"I could not take part in most of the competitions that were held in 2018 and 2019 because of personal commitments, but I have been quietly working hard and I feel I am now ready to bounce back," he said.
Upon his return, Saunyama will be part of musclemen to compete at the 2020 Harare Classics set for Harare Schools of Arts on December 19. He wants nothing less than the top position.
"I am preparing for the event with nothing, but triumph on my mind. I want to win it. I am confident I will go all the way. I have been working hard to achieve just that," he said.
The National Federation of Zimbabwe Bodybuilding and Fitness (NFZBF), which heaved a huge sigh of relief after Government extended business hours for sport and recreational facilities such as gymnasiums, is looking forward to hold at least one competition before year-end — The Harare Classics.
The Harare Classics was originally slated for June 6 before being postponed indefinitely owing to the Covid-19 pandemic-induced lockdown. Saunyama was crowned the 2017 Mr Ironman Zimbabwe after beating a field of six senior bodybuilders at the Bulawayo Theatre.
The 29-year-old former instructor at the now defunct Body Focus Gym fought off stiff competition from five-time Mr Bulawayo, Lovemore Munyamana and South Africa-based Ndumiso Dlodlo.