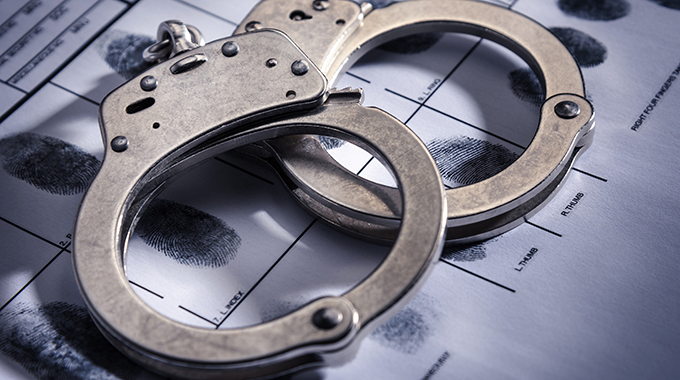 The ManicaPost
Weekender Correspondent
A habitual thief who claims to be invisible when he commits crime was last week caught red-handed as he left a victim's house in Chikanga.
Liberty Muchagumisa was forced by an angry mob to drink a concoction of herbs that was mixed with his pubic hair.
When The Manica Post arrived at the scene, Muchagumisa was in the custody of the Police who had swiftly moved in to save him from a thorough hiding from the mob.
Initially, residents had hesitated attacking him after he had claimed that he uses juju to sneak in and out of people's houses without being dictated.
He showed people the rings that were on his fingers and claimed that they were some of his juju.
However, some daring residents pounced on him and forced him to drink the concoction.
It is said Muchagumisa arrived at a Chikanga house soon after the house owner only identified as Martha had left for church last week on Friday. He allegedly dressed in Martha's clothes and performed some house chores. Muchagumisa even had the guts to prepare himself a meal on a fire outside the house. However, luck ran out for him when he was intercepted by alert neighbours on his way out while still donning Martha's clothes.
A neighbour, Chido Marufu told The Weekender that she only realised that Muchagumisa was not her neighbour after a close scrutiny as he was leaving the house.
"He had stolen a lot of clothes and was putting on some of them.
"His weird dressing sold him out. When he was doing the household chores, I actually thought it was Martha. He had stuffed some clothes inside the ones he was wearing to make them looks like hips and breasts," said Marufu.
"When Muchagumisa was cornered, people searched Martha's yard and discovered cups filled with a concoction that looked like blood.
"The cups were placed close to the gate and door. Pubic hair was also found close to both cups.
"We demanded to know what was in the cups. That is when he revealed that those were the herbs he uses to avoid detection at crime scenes. He also told us that he mixes his pubic hair with the herbs," said an eye witness, Kudakwashe Katiko.
The irate mob ordered Muchagumisa to gulp the mixture.
"I am sorry, I did not know that the owner of the house is spiritual. Please forgive me, I will never do it again," Muchagumisa is heard saying in a video that has since gone viral on social media.
In the video, he pulls out his rings and starts explaining how he uses them.
"These rings and my herbs help me when I go out to steal. I received them from a gifted traditional healer," he said.
Despite his claims of being invisible when he commits crime, it later emerged that Muchagumisa had been released from prison two days prior to his arrest.
"I was behind bars all along because I was caught stealing in November. I was released just two days ago," he said.