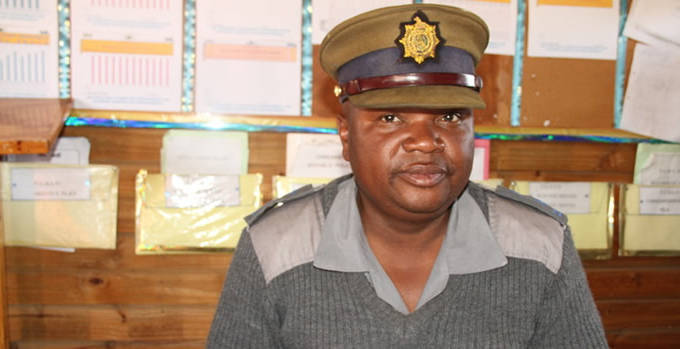 The ManicaPost
Liberty Dube
Post Correspondent
A DARING 32-year-old Chipinge man pulled a shocker and budged into a workmate's house and demanded to be intimate with his mother.
Anesu Marange is lucky to be alive and is battling for life at Birchenough Bridge Hospital after he was heavily assaulted and struck with a hoe on the head and shoulder for the disrespectful act.
Daniel Joni was surprised to see Marange, who was heavily intoxicated, budging into his house.
Manicaland provincial police spokesperson, Inspector Norbert Muzondo confirmed the incident which happened at Farm 28 Compound in Middle Sabi.
"On Sunday, February 26, Marange who was drunk proceeded to Joni's house and upon arrival, he found him cooking in the kitchen. He demanded to take over the cooking before asking for the whereabouts of Joni's mother.
"Marange said he wanted to be intimate with her. This did not go down well with Joni who went to another room and came back holding a hoe. He struck the complainant on the head and once on the left shoulder.
"Marange fell on the ground and became unconscious. Martha Khumbula (37) took Marange to her house and made a report at Middle Sabi Police Station," said Inspector Muzondo.
Joni was arrested and the hoe used to attack Marange was recovered. Marange was rushed to a local clinic where he was referred to Birchenough Bridge Hospital.
In an unrelated incident, a male adult estimated to be around 85 years old was found dead in Gwarada Village in Chief Zimunya's area.
The deceased was found near a river bank with his ears, right foot, left palm and right hand missing.
Inspector Muzondo said the body was in an advanced state of decomposition and they were investigating the matter.
"Some villagers saw a vulture flying over a river bank and followed it. They discovered the body which had missing body parts. Efforts by the villagers to positively identify the body were in vain. We are appealing to members of the public with information leading to the identification of the man to contact their nearest police station," added Inspector Muzondo.