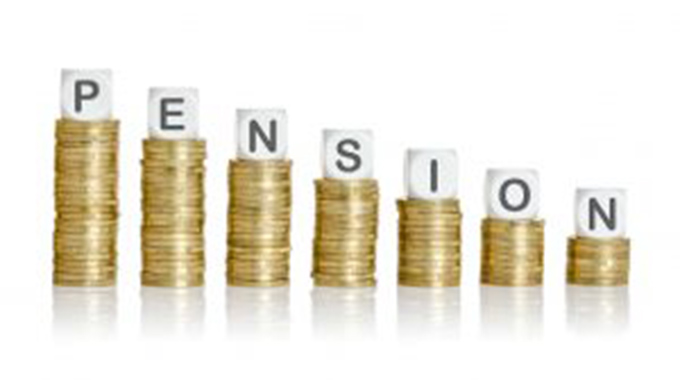 The ManicaPost
Ray Bande Senior Reporter
AS people grow older, they look forward to a stress-free and comfortable retirement.
Yet when people retire, they are more likely to experience a reduction in income.
This is where a pension comes in — to make up for some of this loss of income.
Globally, pension schemes provide protection in the form of pay-outs to members or their dependants in the event of a member's death.
Sadly, the prevailing inflationary environment in Zimbabwe, coupled with the black market unstable exchange rates, has eroded the value of pensioners' benefits, with some getting as little as $40 per month at a time when a loaf of bread is now pegged at over $70.
Those who have insured their properties are also not spared as the sum insured is being wiped out by inflation such that in the event of an accident, very few are getting the value of their investments.
This has ignited intense debate on alternative ways of preserving value.
Insurance and Pensions Commission public relations manager, Mr Lloyd Gumbo said revaluations are expected to cushion policy holders and pension scheme members.
"In line with its mandate of protecting the interests of policy holders and pension scheme members, IPEC issued a Guidance Paper on Adjusting Insurance and Pension Values to provide a common approach and principles to be adhered to by the insurance and pensions industry on equity treatment of revaluation gains.
"The industry is set to submit the first valuations as at December 31, 2019 by June 30, 2020. To this end, while inflation has had an effect on insurance and pension values, we expect the revaluation to cushion policy holders and pension scheme members," he said.
Government recently reviewed the National Social Services Authority (NSSA) contribution rate as well as the maximum pensionable salary.
The review was made based on independent actuarial valuation which advised that the scheme could neither pay better benefits to its members nor remain sustainable without reviewing the contribution rate and pensionable salary.
The last contribution review was in 2013.
Statutory Instrument (SI) 108 of 2020 published in the Government Gazette last Friday by the Minister of Public Service, Labour and Social Welfare states that the NSSA contribution rate has been reviewed to 4,5 percent from 3,5 percent of one's salary.
This effectively means the contribution rate is now pegged at nine percent from seven percent as employers and employees contribute equally towards the NSSA scheme.
The maximum pensionable income has also been reviewed from $700 to $5 000.
NSSA marketing and communications executive, Mr Tendai Mutseyekwa said, "The last reforms for NSSA were in 2013 and since then, the Authority made several reviews on pay-outs without addressing the income side of the business.
"Just last year alone, NSSA awarded a discretionary bonus equivalent to a month's pension to all pensioners in July 2019. NSSA reviewed the minimum pension from $80 to $200 for Pension and Other Benefits Scheme (POBS) and $240 for Accident Prevention and Workers Compensation Scheme (APWCS) in October 2019; a bonus equivalent to a 13th cheque in November 2019 and most recently another discretionary bonus equivalent to a month's pension in April, May and June 2020. All this was done to cushion the pensioners against the rising cost of living.
"These reviews were motivated by our desire to pay out liveable pensions, but the scheme was now under severe stress. The good news is that the reforms will enable us to effectively deal with the core issue of benefits pay-outs and we will soon be engaging our actuaries to conduct an actuarial valuation to determine the level of benefits that the scheme can afford to pay with implementation of the necessary reforms. As usual, the reviews will be taken with consideration on the long-term sustainability of the schemes," said Mr Mutseyekwa.
Preserving value
Unitised Pensions or Individual Member Choice Administration has been suggested as a way of preserving value.
Harare-based actuarial specialist, Mr Tawanda Chituku said, "Across the industry this is something that has been discussed in search of a solution. Among the many things, we have to allow members to own their assets at a personal level.
"It is not easy to achieve, but progressively over the next five years, we want to have members possessing their own assets. Members must now be given the choice to own assets from the time they are actively employed."
Mr Chituku said the pensioners' plight should be understood in the broader context of the prevailing economic environment.
"The honest truth is that very few savings' products will thrive in an inflationary environment. This includes pensions, educational and life polices, etcetera," said Mr Chituku.
Mr Chituku explained that while pension funds are invested in various assets, with those assets being used by companies to generate revenue, the revenue is hardly being realised at the moment.
"You are faced with the challenge that you want to increase a pension.
"Once you increase it, you have to support it and pay that pension, yet the asset you have — whether property, bonds or shares — are not liquid and are not growing at the rate that you want to pay out," he explained.
"The entire industry is up in arms with unhappy pensioners or members.
"Unfortunately, members will always blame the administrator, liquidator or fund manager but they are really not to blame," said Mr Chituku.
Government's recent move to pay US$30 per month to pensioners has brought the much needed relief.