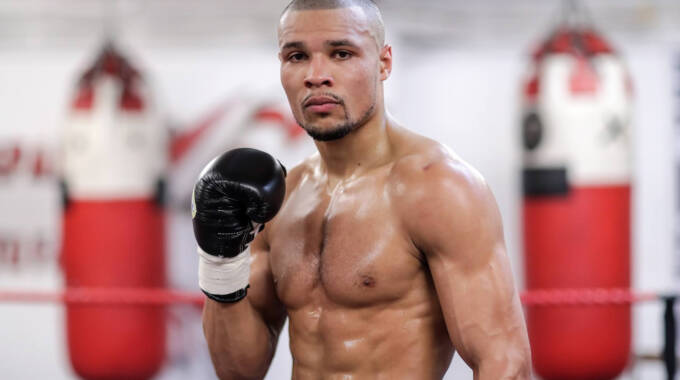 The ManicaPost
CHRIS Eubank Jr's last amateur bout was more than a decade ago.
At the Haringey Box Cup in Alexandra Palace, with spectators swirling round four boxing rings all in action at the same time, eyes turned to Eubank when he processed through the venue.
There was no entrance music, none of the lights, sound and cameras he will get in the Manchester Arena when he fights Liam Smith in a top-level professional prizefight, live on Sky Sports Box Office on Saturday night.
Yet despite the headguard and vest, he was recognisably himself.
He did not need a roaring crowd all around him.
Even for those amateur bouts, reminiscent of his famous father, he still vaulted over the top rope to make his entrance into the ring.
The self-belief was unmistakeable.
Sitting back in a side room at Alexandra Palace, where he had been shooting a promo for Saturday's massive pay-per-view event, Eubank can smile.
"It's amazing to be back here in the place I won my last amateur fight and see how far things have really come," Eubank told Sky Sports.
"I've come a long way. I always believed in myself. I was always confident. Did I think I would have been this long in the game? Come this far? Probably not. That was always the goal, always the dream."
In those early days he could not help but catch the eye and divide opinion.
Naturally he won all his bouts in that competition and left his last tournament with a gold medal.
But all the questions soon followed him thick and fast.
Could he fight?
Did he have skill?
Was he tough?
Was he tough enough?
Was he more than just that surname?
It is the kind of name and family legacy that a young boxer would never escape from.
"There was always eyes. There were always critics. People comparing me to my old man, wanting me to win and wanting me to lose because of the name. That's always been there. But obviously it's at a much higher level now," Eubank Jr said.
"From day one in my career, that's what I was getting. Online, Facebook, Twitter, Instagram, I had an army of haters, and there are still many of them around today. And they would stick it to me each and every day, whenever they could, and I would see it every single day.
"At first of course as a youngster coming up, it upsets you. Why are they doing this? Why are they saying this? What have I done to them? What can I do maybe to stop this? To get people behind me instead of against me.
"I realised that wasn't really a thing. It doesn't matter how good you are or how nice you are, some people are never going to be pleased. Once I realised that it was a lot easier for me to accept and ignore and even enjoy. Now I enjoy it. I love hearing the trolls and the keyboard warriors."
That was why, even though he finished his amateur career in England, he did not begin it here.
He went to America to fight.
"That was one of the reasons why I went to the States to start my amateur career. Because I didn't want to deal with having those unfair pressures that came with having that second name and boxing and fighting in the UK," Eubank said.
"I wanted to fly under the radar and build my experience and my record without that scrutiny. But eventually I came back and I did enjoy it."
That time in America shaped him as a fighter. "The name doesn't stop you getting your a**e kicked by professionals every day, at the Top Rank gym, at Floyd Mayweather's gym," he said.
"All the gyms around there — nobody gave a [stuff]. If you were there, you were going to serve your time and you were going to pay your dues.
"The building blocks were America. Winning that Golden Glove tournament in my fifth fight, in Las Vegas, the Nevada State Golden Gloves, going to the Western regionals, representing Nevada and beating top guys from Utah and Washington and going to nationals and having my first loss in my 10th fight," he said.
"All those were huge, huge experiences and that all moulded what was to come in my pro career.
"Vegas was everything," he continued. "Vegas was the foundation. Vegas was what moulded me and prepared me for boxing life, professional life. Professional life as well because that's all I was ever around. I was just in pro gyms. I wasn't really in amateur gyms. I saw how these guys lived. It wasn't just a sport. These guys were living it.
"So I saw what I would have to do, what really being a fighter, having that as your career meant."
It was tough back then, tougher than it is now.
"It's changed a lot. The scene has changed. I go to Floyd's gym now and you see guys that would never have been allowed in the gyms when I was there 10 years ago," Eubank said.
"They would never have been allowed in the gyms. Now you have Instagram boxers, fitness guys, and guys who are just there to be able to say, 'Oh yeah, I'm in a pro gym'. That scene is there now. It wasn't there before."
When he was a young professional in the UK, he still made sure to take himself out of his comfort zone.
He got round pro gyms and took in rounds of sparring, not only with Liam Smith, but with many others who were or would become world champions.
Men in higher weight divisions too like George Groves, James DeGale and Carl Froch.
Froch remembers it well.
"He came in really confident. His dad, Chris Sr was there filming every round. We've got lads from the England squad at the time all there just watching the spar, some of them had their own cameras out sneakily," Froch told Sky Sports.
"It was quite intense, quite pressurised sparring. Because obviously I had my rematch with George Groves at Wembley so there was a lot at stake, on the line for me. So I was feeling the pressure in the build-up.
"Chris Eubank Jr's in there, not trying to make a name for himself – I don't think he's about that in his sparring. He's very matter of fact like he's got an old head on young shoulders.
"Even though he's not in his 20s anymore, he was at the time and I've got so much respect for him because I love the way he came in, believed in himself. He wasn't overawed by the fact that he was sparring a world champion and he just got on with it and got down to business."
Eubank handled himself well in the ring too. "I was bigger heavier and stronger than him because I was a super-middleweight and he's a middleweight. And he was pushing me back and leaning on me. I was hitting him with big shots on the way in and he was just walking through shots and doing what he wanted to do in terms of getting his work off," Froch said.
"I'd kind of stop him in his tracks with a body shot, or I'd throw an uppercut and it would connect, don't get me wrong – sparring's not fighting, you've got 16 ounce gloves on, headguards and it's in a bit of a controlled environment . . . But it was a heavy intense spar and he gave me as good as he got."
Spars like that would have been formative experiences too.
"His dad sent him to America when he was learning his trade early doors and that would have been good, being in gyms with all those tough Americans trying to stick it on you and send you home," Froch added.
"That's why I said an old head on young shoulders. He's kind of battle-hardened just from gyms and he's experienced just from his dad, conversations with his dad and being in America and around the gyms sparring."
There is something different about Eubank Jr.
He speaks well and seems to enjoy the back and forth in the build-up to his fights.
But he is a self-contained man.
Ronnie Davies, who trained Eubank Sr and has been with Chris Jr throughout his pro career, reflected: "He's very inward, Junior. I could sit in the car, he wouldn't say a word.
"I'd let him get away with it, because the kid can fight," he added.
Once he asked Eubank Jr: "Why don't you speak?"
"I've got nothing to talk about that's important" was all he replied.
Eubank Jr sees himself as a man apart too.
"A lone wolf does describe the way I've approached the sport actually very well," he said.
That is not only in the gym.
"In terms of the business side of things, now more than ever I am fully involved in the business aspect, in the deal making, in the contracts. These are very, very important parts of the sport that if you don't do correctly, it can ruin you," Eubank said.
"You can lose a lot of money that you're not supposed to lose and that can affect you mentally. It's happened so many times to other fighters.
"Understand your contracts. Have a lawyer that's dedicated to getting the best deal out of the situation for you. Because everyone else is just looking to make a quick buck. That's in life.
"That's how people are. Any time when there's money involved, people are looking out for themselves. So you have to do the same."
Boxing is a brutal business, in the gym, in the ring and in the deal-making outside the ropes.
It is a way of life that Eubank Jr, despite the name, did not need.
He never had to pursue it.
He chose to.
"I went to private school. I had every option that I wanted available to me," he said.
"But I guess I was just born with that fire and that desire to fight.
"I didn't know it, until I was a young teen. But once I started hitting 11, 12, I started to realise I want to fight. I want to test myself against these guys. I want to be the baddest man. So that pushed me into boxing. Then I was able to channel that energy, and it was a negative energy at first. I was in a gang, I did fight on the streets and in school when I shouldn't have been. But the boxing controlled all of that. It channelled all of that energy into something positive. And now I'm here."
The same motivation still fuels him.
The determination to win.
That will be on full display against Liam Smith this weekend.
He wants to prove himself still, as the "baddest man" in Britain first, then he hopes for a middleweight world title fight.
"I love the sport. I love the competition. I love knowing that my preparation has enabled me to be a better fighter than the man in front of me," he said.
"It's an addiction. It is. Fighting. Winning, having your hand raised, knocking the guy out. It's addictive, it's a drug and it's stronger than any man-made drug you could think of. And I will keep doing it until I cannot physically do it anymore."-Skysports.