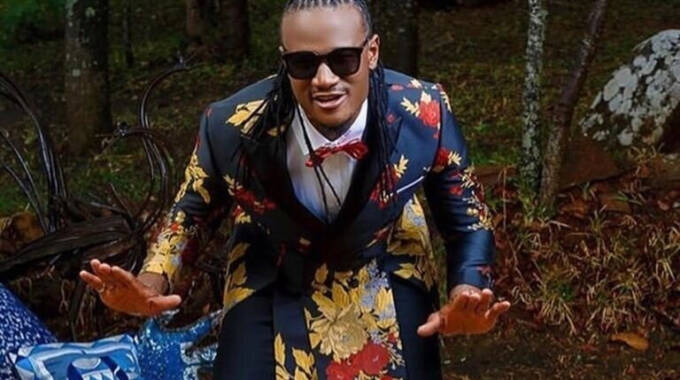 The ManicaPost
Liberty Dube
Entertainment Correspondent
IT'S indeed a Perfect Seven!
The much-hyped and largely-anticipated jamboree to celebrate Diamond FM's Seventh Anniversary is finally here.
Music icon Jah Prayzah will tomorrow (Saturday) be the toast of the celebrations that are scheduled to be held at one of the country's largest inland water bodies, Osborne Dam.
One can already feel the euphoria on the streets of Manicaland.
The celebrations, which is what the doctor rightly prescribed for the entertainment starved locals, are the talk of the town.
Apart from the high flying Jah Prayzah, more artistes are billed to be part of the carnival.
Weekender Entertainment can reveal that talented singer, Nyasha David, Assegai Crew, DJ Spy, DJ Cesh and many other surprise artistes will be among the performers.
Nyasha David's stock continues to rise and is set to light up the stage without a doubt.
He is popular for songs such as 'KaChest KeLove', 'Mary Anne', 'Ndoda', 'Moyomuti' and 'Ikoko'.
Ragga Manyika outfit, Assegai Crew, which is led by the ageless drummer, Silas Makumbe, is not new to shows of such a magnitude after warming up the stage for South African songbird, Makhadzi, at Manicaland Motoring Club early this year.
They are expected to continue from where they left.
Diamond FM has also managed to bring Mutare's arguably most popular sought-after wheel spinners, Spy and Cesh, on one turf.
Their delivery tomorrow is expected to be a banger.
The potentially-explosive event starts at noon, while Jah Prayzah is expected to jump onto the stage at 5pm.
Advance tickets are being sold at the Diamond FM offices at US$5 for adults, and US$2 for kids.
Admission at the gate will be US$10.
Diamond FM station manager, Jabulani 'JB' Mangezi said advance tickets are selling like hot cakes.
He also said the response by the corporate community to be part of the event is overwhelming.
"We want to thank the corporate world for supporting this event and coming in to be part of this grand event through taking packages to market their services and products.
"This is not just an entertainment event, but also a business opportunity for organisations and individuals. Advance tickets are selling beyond our expectations and we would like to urge people to come early for the event.
"It will be a full house of entertainment and we have a lot of surprise artistes lined up to perform. Besides celebrating the radio's seven years milestone, people should come in their numbers to celebrate each other," said JB.
On Tuesday, the radio station's marketing executive, Peter Madondo said they had completed doing district campaigns to market the fete.
"The preparations are now on an overdrive and we are geared to offer the people of Manicaland and beyond an unforgettable experience. We have just finished the district campaigns and all efforts are now focused on the big day.
"We invite people to come in their numbers for the rare occasion brought to you by Diamond FM. We started broadcasting within a 40km radius in Mutare. However, over the years we have expanded to all parts of Manicaland, thus potentially reaching a listenership of more than one million, thereby giving our advertisers value for every penny.
"The station has identified untapped talent from the province and is giving talented youths a platform to showcase their God-given capabilities in our local dialects.
"We want to celebrate our listeners who have been loyal for these seven years. We will continue to broadcast high quality programmes and to our advertisers, it is another chance to partner us and reach out to your constituency. Together we are a perfect team, indeed, it is a Perfect Seven," said Madondo.
Indeed, the station has made significant progress in the broadcasting industry in a short space of time as it now broadcasts across Manicaland on various frequencies.
In 2019, the station expanded its radius to cover Chimanimani and Chipinge on 107.5FM.
ln 2020, the station expanded again to cover Nyanga, Makoni and Buhera districts on 103.1FM.
The station can also be livestreamed from any part of the world and has grown to be the listeners' favourite as it covers both rural and urban communities' issues.
The radio station has grown to become the best regional commercial radio station in Manicaland.