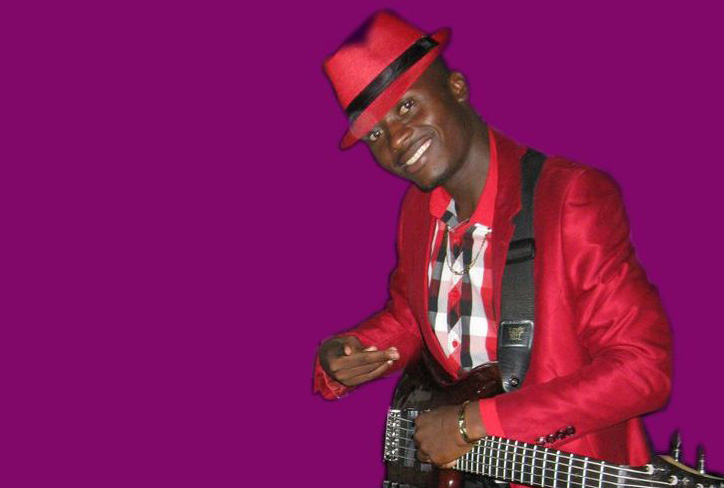 The ManicaPost
Entertainment Correspondent —
BUDDING sungura musician, Simba Muchita marked his return to the music industry after a two-year sabbatical with a five-track album titled Teya Mhepo.
Muchita's band, Hungwe Stars was for the past two years plagued with a myriad of challenges such as financial and massive band exodus. His camp was also rocked by confusion after Muchita himself joined Brian Samaita's Murondatsimba Express and recorded two albums with him before he made a U-turn and re-assembled Hungwe Stars.
He has, however managed to pull himself up and engaged the services of new and upcoming bandsmen in Mutare. Hungwe believes the new project is his best ever and will propel him to dizzy heights if he improves on the marketing side.
"In terms of sound quality as well as the blending of lyrics and instrument, I think this is my best ever project. The response I am getting from my fans across the country has been inspiring. I need to work harder on the marketing side. This time I will personally distribute my CDs everywhere across the country. I am also working on producing videos for all songs on the album. If funds permit, I also intend to hold live shows across the country to market the album," said the talented bassist.
The album opens with a song, Wakanonoka where Muchita outlines highs and lows faced in relationships urging couples to communicate and be open with each other. The second song titled, Question paper, is a plea to listeners to live own life without imitating others. He likens life to a question paper saying one should concentrate on his or her own concerns.
On Mudzi wenyaya, the youthful artiste urges people to solve matters amicably and maturely since violence and hatred can usually culminate into unnecessary deaths. He implores the importance of collective effort in tackling challenges.
Other songs contained on the project are Hezvo vabereki and Varume makaoma. Muchita's previous albums are Mufaro kuvanhu (2011), Getting in (2012) and Kanda Mambure (2014). His previous album, Kanda Mambure was a massive flop in terms of instrument arrangement and lyrics. It was also poorly marketed.