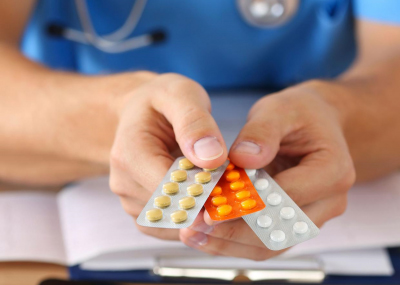 The ManicaPost
Tendai Gukutikwa
Post Reporter
THE Zimbabwe National Family Planning Council has implored pharmacies to discourage the use of morning-after pills among adolescents as these may have side effects, highlighting that students from local tertiary institutions are among the top users.
Also known as emergency contraception or Plan B, the morning-after pill reduces the risk of pregnancy if taken within 120 hours (five days) of unprotected sexual intercourse.
ZNFPC acting provincial manager, Mr Daniel Maromo said adolescents and young adults are abusing emergency contraceptives due to their low uptake of other birth control methods.
Speaking on the sidelines of an Adolescence Sexual Reproductive Health meeting in Mutare recently, Mr Maromo spoke strongly against the practice.
He also bemoaned the low uptake of contraceptives in the province.
"The young people are actually abusing emergency contraceptives and ignoring the health risks that come with engaging in sexual activities without protection. If you go around pharmacies with the intention of purchasing emergency contraception, in most cases you will find that it will be out of stock because young people would have bought them all," he said.
Mr Maromo said there is need to continue raising awareness among young people in order to address the misconceptions around contraceptives that might be driving the poor demand for them.
"This is actually a pandemic. As service providers, we need to come up with new strategies on how we can raise awareness among young people on sexual reproductive health issues and behaviours that need to change," he said.
Mr Maromo said the dependence on morning-after pills is exposing young people to sexually transmitted infections and HIV.
He said there is need for stakeholders, including pharmacists, to join hands in promoting sexual health among young people.
"We as the Manicaland team are the advocates for our young people's sexual reproductive health so we should collaborate and not be competitors," he said.
In Zimbabwe, minors do not have access to contraceptives as they cannot legally consent to sex. If they require such services, they require parental consent.
Presenting in the National Assembly recently, Vice President Constantino Chiwenga, who is also the Health and Child Care Minister, said emergency contraceptives are considered a form of medical treatment and therefore minors require parental consent to access them.
He also spoke about the health implications of initiating young girls on contraceptives.
"The anatomy of teenagers is not fully developed to be able to carry pregnancy and in the event that this occurs, complications include obstructed labour, obstetric fistulas, symphysis pubis diastasis and ultimately maternal death.
"Early sexual debut increases risk to cervical cancer, sexually transmitted infections, including HIV chlamydia and gonorrhoea which have adverse effects on future fertility.
"Methods of contraception are not 100 percent effective and therefore these adolescents remain at risk of complications in case of unwanted pregnancies," said Dr Chiwenga.