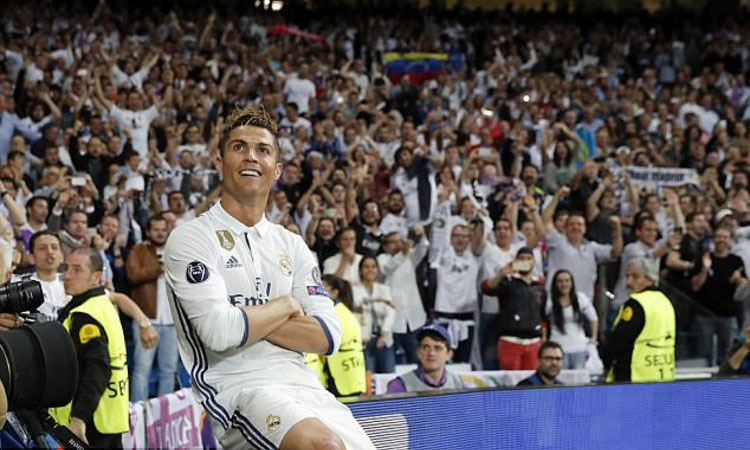 The ManicaPost
'I don't know who doubted me,' said Cristiano Ronaldo. 'The people who love Cristiano never had any doubts.'
That is what the Portuguese hitman said after riddling Bayern Munich with goals like machine gun bullets over two Champions League quarter-final ties. Five times he rattled the ball past Manuel Neuer, one of the world's best goalkeepers.
But on Tuesday night at the Santiago Bernabeu, there really was nothing left to doubt. Another huge stage, another world-class goalkeeper, in Jan Oblak, another Ronaldo hat-trick. The 42nd of his eight-year Madrid career. 103 goals in the Champions League; Atletico have scored 100 in total.
At 32 years old Ronaldo is once again on an upward trajectory.
He wasn't, for a while. Physically he is declining and for a while it frustrated him. Not in terms of strength and stature, but both his speed and stamina has diminished over the mid-distance; no longer can he surge up the pitch leaving a trail of bamboozled defenders in his wake. That hasn't been the case for a couple of years.
His role at Real Madrid until Zinedine Zidane started tinkering with it, was a left winger. In theory, anyway. He would play on the left, where he used to function as a hybrid of a winger and a forward, with Karim Benzema in the middle and Gareth Bale on the right.
Now Zidane often lines up 4-4-2 instead of 4-3-3, with a diamond midfield and two strikers, of which Ronaldo is one. Playing as an out-and-out centre-forward, he is free from the defensive responsibility he took a laissez-faire attitude towards anyway.
He can play in the box, nourishing his goalscoring instincts, without the worry of needing to beat his man before opening up an angle for a shot on goal.
Ronaldo still has a burst of pace that can allow him to beat one or two players one-on-one, but when he is such a lethal finisher it makes little sense to ask him to do anything more than stick the ball in the back of the net.
'I'm very happy to have struck a hat-trick and made it 400 goals for Real Madrid,' said Ronaldo after the game. But officially he has 399 goals, the discrepancy stemming from a game against Real Sociedad in 2010.
His effort deflected off his team-mate Pepe and is considered the defender's goal. But Ronaldo, bloody-minded as ever, is refusing to let it go.
He has eight goals in his last three Champions League matches, 10 in total, 20 in 26 La Liga matches. It used to be that Ronaldo demanded to play every game he could, but he has matured. He understands that if he doesn't play against Sporting Gijon away, he can dominate against Atletico at home.
'Sometimes he needs to rest and he knows that because he's intelligent,' said Zidane. Nothing can stop time inching forward but Ronaldo has learned how to slow it down. — Daily Mail