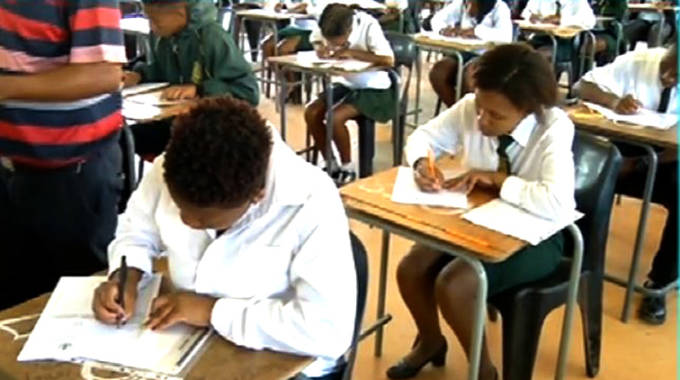 The ManicaPost
Ray Bande
Senior Reporter
TEACHERS and candidates who used unorthodox means to gain more marks during the Continuous Assessment Learning Activity (CALA) will soon face the consequences when the moderation process begins, Permanent Secretary in the Ministry of Primary and Secondary Education, Mrs Tumisang Thabela, has said.
This newspaper recently revealed that the introduction of CALA had become a cash cow for teachers who were being paid to award more marks to candidates, while others were completing answer sheets on behalf of pupils.
The country's academic examination board — Zimbabwe Schools Examination Council (ZIMSEC) — introduced CALA this year as a candidate assessment procedure that requires pupils to perform, demonstrate their knowledge, understanding and proficiency in their learning areas before the main exam.
Under the regime, ZIMSEC candidates' academic aptitude is assessed continuously (coursework) to contribute 30 percent to their final marks.
Summative or knowledge skills assessed during examinations contribute 70 percent to the candidate's final grade.
But the abuse of the CALA regime through dishonesty tendencies that include, but not limited to awarding of undeserved marks, has threatened to steal the noble initiative's glamour.
Addressing attendees during the handover of the Secretary's Merit Award to the Anglican Church-run Daramombe Mission School in Chivhu, Chikomba District under Mashonaland East Province, Mrs Thabela said teachers who awarded undeserving pupils more marks or assisted candidates would face the music.
"We are aware that there are a few rogue elements within the sector who give a bad impression about the CALA process, but I can assure you that cheats will not go scotfree.
"There will be a moderation process that will determine whether every candidate got a true reflection of their abilities. Those who would have cheated their way or facilitated the cheating will be punished accordingly," she said. Mrs Thabela said the CALA initiative was designed to get the best out of each and every pupil.
"I was touched listening to a pupil performing a poem the other day. The pupil, in her poem, questioned me why I (in her capacity as the Permanent Secretary) was ignoring her while paying attention to her colleagues who are good in Mathematics.
"She said even as she recited her poem, I could not see the wordsmith in her and instead I chose to see the ironsmith in a Metalwork classroom. She went on to say she was a prolific scorer in a netball game, who could take aim even with her back to the net, but still the system chooses to ignore her talents because we have developed a mindset that only academic prowess in the classroom is important.
"Therefore, CALA is here to address this through a Competence Based Curriculum. We want to mould a self-dependent graduate who will add value to the community, not the one talented in remembering concepts taught in class only," she said.
The Competence Based Curriculum emphasises the complex outcomes of a learning process (i.e. knowledge, skills and attitudes to be applied by pupils), rather than mainly focusing on what learners are expected to learn about in terms of traditionally-defined subject content.