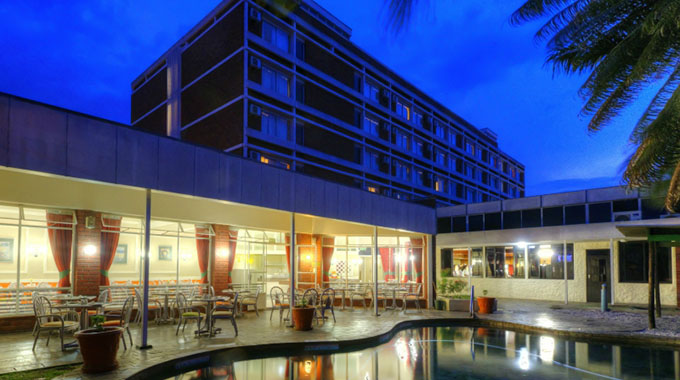 The ManicaPost
Business Reporters
HOTELS and related accommodation service providers in the Eastern Highlands are optimistic that business will return to normal earlier than expected after hotels in the region received average and encouraging traffic.
Despite the gloom that has been cast over the tourism industry during the Covid-19 period, a ray of hope still shines for some operators who are taking advantage of the lockdown to relook at their strategies to come out stronger.
Tourism business is slowly coming back to life following the recent opening of doors of most hotels in Mutare and Nyanga.
Hospitality Association of Zimbabwe national president, Mr Charlton Chimbira, who is also Holiday Inn Mutare general manager said, "We are happy. The traffic is encouraging. Occupancy is improving by each day since re-opening and we strongly believe that guests will come in their numbers as we assure them that we will continue to follow the World Health Organisation's Covid-19 precautionary measures which include checking guests' temperatures before booking, making sure that hand sanitisers as well as masks are in place, among other measures."
"It is not going to be easy, but the tourism business is promising. We are following Covid-19 precautionary measures and we are happy that guests are adhering to them. It is encouraging to note that guests are cooperating. Business is picking up as we devise strategies to promote domestic tourism. Our hope and mindsets are geared towards luring domestic or local tourists. However, confidence from the market is still very low," said Mr Chimbira.
Golden Peacock Villa hotel food and beverages manager, Willard Madhombiro said, "Operators and tourists' adherence and conformance to the new normal operations is paramount."
Montclair Hotel and Casino general manager, Mr Brain Nyakutombwa said, "There is good traffic. Guests are coming in. This is quite encouraging. This gives us hope for the future. I am happy that guests leave the hotel satisfied and feeling safe from the Covid-19 pandemic."
Village Inn Hotel general manager, Mr Nhemias Gurajena said a new strategy on how to run a sustainable business is needed in light of the Covid-19 pandemic.
"Just before lockdown, we were all convinced that tourism was improving and the hotel had generated a reasonable amount of interest in the public. We were beginning to see the number of arrivals rising.
"However, I believe that this lockdown period has given us the time we needed to retool and relook our strategy on how we can improve as a hotel and do business in a sustainable manner. We have engaged in a lot of activities to do with comprehensive refurbishment. We are really excited because after this period, things will pick up. Tourism, the world over, is the fastest growing industry and we can tap into that," he said.
Although new management took over the hotel in 2018, the Village Inn has been in existence since the 1940s and according to Mr Gurajena, while doing renovations they have done their best to preserve the style of the hotel to maintain the goodwill of old customers while attracting new ones.
"When we came in, the hotel was run down so we had to pour in a lot of money to improve the comfort of our guests. We have replaced almost everything," said Mr Gurajena. He also revealed that there are plans to open a bakery at the hotel.
The bakery, with a capacity to produce 10 000 loaves of bread per day, will serve the local community.