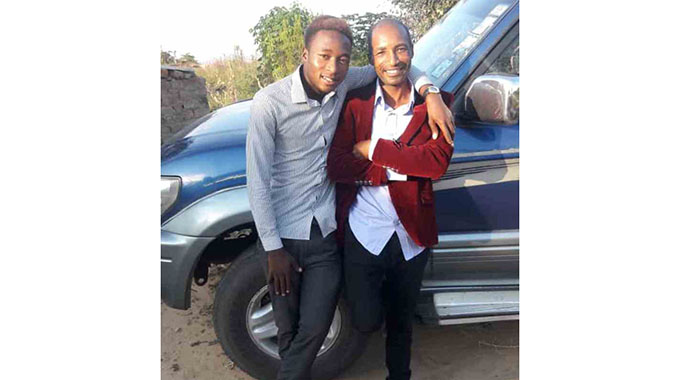 The ManicaPost
Liberty Dube and Daniel Mhonda
REVIVAL Centre World Mission Church founder, Prophet Adventure Mtepfa, has described his son, Michael Mtepfa's death as natural, dismissing claims that it was linked to juju.
Rumours had made rounds that the man of cloth had ''sacrificed'' his son to grow his church. Michael was among six people who perished in a horrific truck accident last Friday along Vumba-Mutare road.
Prophet Mtepfa said he had weird dreams a few days before the tragic incident.
Tendai Magosvongwe (22), Tendai Chengoma (25), Shawn Matimaire (23) and Isaac Mapako (32) were also killed in the accident while the name of the other deceased was not yet available. Manicaland police spokesman Inspector Tavhiringwa Kakohwa said the accident occurred on the 16km peg along the Mutare-Vumba Road.
"The truck which was driven by Trymore Marara (21) veered off the road and landed on a rock. It had nine passengers on-board. Four people were killed on the spot while two others did not make it on their way to Mutare Provincial Hospital."
Prophet Mtepfa said he was clean and did not have a hand in his child's death contrary what the grapevine alleges.
"Why do people use witchcraft to do the work of God? I wonder. Personally, I am clean. My house is clean and it is open for everyone to see if I have any strange things that I keep in any room. I am just a simple person and I am shocked that there are people who are linking this genuine accident to juju. I am grieving and I don't understand why people make such conclusions and perceptions.
"Of course it's typical of Africans to link such deaths to juju. I did not even know that my son was in Vumba and that they were doing some timber business. I received a call from police that he had been involved in an accident. I had told my wife that I had some weird dreams prior to his death," he said.
He described Michael as hardworking and disciplined.
"My other son is in Harare and Michael was actually my best friend. The void left will never be filled," he said.