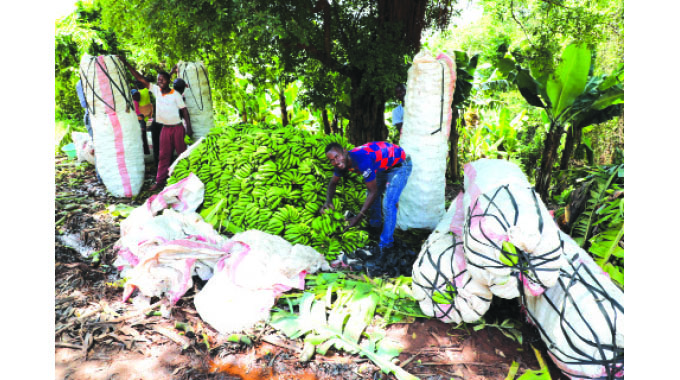 The ManicaPost
Farming Reporter
FARMERS in Honde Valley have called for the establishment of a fruit processing factory in the area to tap into the local market and also create value-addition to the produce.
This also helps in preventing post-harvest losses and reducing production costs.
Honde Valley Tea Growers Association chairperson Mr Eliah Matsikira said a fruit processing factory in the vicinity will also significantly improve the farmers' livelihoods.
Said Mr Matsikira: "Setting up a fruit processing factory in Honde Valley can immensely benefit local farmers as the processing and canning will be done here. We also need warehouses here, especially at Hauna, which will collect fruits from the surrounding areas. This will ultimately enhance our livelihoods as it will also create value-addition of the produce."
He added that the development will also cut on the amount of time farmers require to transport their produce.
This comes after a rise in road accidents involving farmers transporting their produce to markets and factories elsewhere.
Six people died while 25 others were injured when the trucks they were travelling in overloaded with bananas, sugarcane and avocados were recently involved in two separate accidents near Rusape and in Honde Valley respectively.
Mr Matsikira said since 2020, 112 people have lost their lives in road accidents while transporting their produce in overloaded trucks.
Honde Valley is Manicaland's hub for producing fruits and vegetables such as bananas, avocados and sugarcane, among others, and a fruit processing factory remains its missing link.