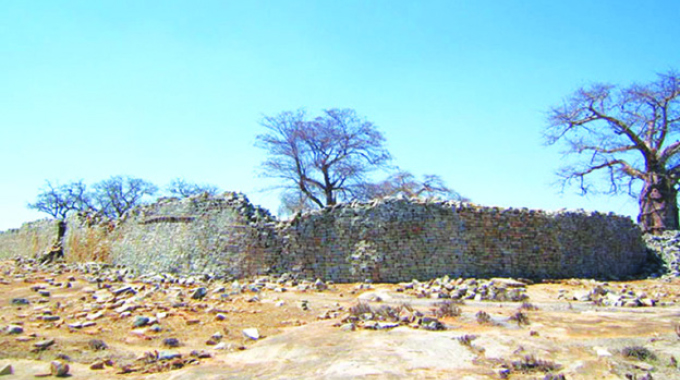 The ManicaPost
Liberty Dube-Tourism Correspondent
SO much is known about Manicaland's prominent tourism treasures such as Mtarazi Falls, Nyanga National Park, Nyanga Mountain, Nyachowa Falls, Bridal Falls, Chimanimani Range, Skywalk and Zipline; and yet Zimbabwe's Garden of Eden — the Eastern Highlands – has so many other little-known picturesque gems. 
Matendera Monument in Buhera, Ziwa Monument in Nyanga, Chibasane Falls, Chirinda Forest and Rupise Springs in Chipinge are some of the province's hidden treasures that receive less visitors.
If fully marketed, these gems have the potential to boost the performance of the country's tourism sector.
The sites, which are also part of Zimbabwe's rich heritage, help share the Zimbabwean story with the world while preserving locals' values.
In trying to understand why some of the tourism sites are unpopular, The Weekender realised that some of them are inaccessible due to poor rood networks.
For some, there is no water supply or ablution facilities on site; while their general upkeep is being neglected. 
The majestic Matendera Monument is one of the most impressive stone walled structures in Buhera and forms part of the Buhera cluster of sites which also comprises Chiwona, Muchuchu and Kagumbudzi. 
Matendera's design is circular and archaeologists believe that the same cultural grouping that constructed the Great Zimbabwe is the one that constructed Matendera.
The Rozvi people are often associated with Matendera and the last known chief of the VaRozvi Clan – Tohwechipi – was buried there. 
The monument is thought to be among several other offshoots of the Great Zimbabwe and has been dated between 1700AD-1800AD. This comparatively well preserved monument lies about 50km south-east of Buhera. 
It can be accessed through the gravel road linking Murambinda and Birchenough Bridge and is within a stone's throw away from Ruti Dam. This can provide diverse tourism experiences for visitors.
The monument lies on the summit of a low granite hill, more or less bare of vegetation, and consists of a roughly oval enclosure bounded by a substantial stone wall built of granite blocks. 
Just like those at Great Zimbabwe, the blocks were laid without mortar.
The wall is continuous except to the north-east where there is a considerable gap which appears to have formed the entrance. 
On the south-western face of the girdle wall are good examples of wall decoration, with the herring bone pattern more prominent. The area within the outer walls is divided into separate enclosures and the remains of dagga hut foundations can be noted as you go up the hill.
Rupise Springs, located about 75km from Chipinge Town along the Ngundu-Tanganda Road is a hidden gem that has become a treasure for locals as well as the few visitors who frequent the place to get a feel of the hot water that emerges from the springs non-stop. 
Locals also use the water for household chores as well as bathing. 
They also believe that mermaids appear when certain rules are broken around the area. According to local villagers, freedom fighters would frequent the place for rituals during the liberation struggle. 
While Rupise Springs are accessible, there are no ablution facilities at the site. 
Nyanga is home to another archaeological agricultural landscape – Ziwa – which was declared a national monument on May 3, 1946.  The Ziwa National Monument is one of Zimbabwe's unique tourism treasure troves, with pristine and never ending beauty. 
The cultural landscape comprise stone terraces, enclosures, pits and forts covering 3 337 hectares. 
It is believed to have been constructed between the 17th and 18th century. 
The terraces are the most obvious and outstanding feature of the agricultural landscape and are a representative sample of a few areas in Africa where extensive fossil landscapes of past human activities survive in a more or less articulated seamless manner. 
In 1905, the monument was named Van Nierkerk Ruins after Major Pompey van Niekerk guided Dr Randall-MacIver in inspecting the monument.
The name was subsequently changed to Ziwa National Monument. 
Ziwa also has a rich natural environment ideal for those who love camping and site seeing. 
The imposing Ziwa and sacred Hamba Mountains are the monument's major landmarks and form an exquisite series of high and low inselbergs and wooded hills with diverse flora and fauna.
Chibasane Falls, situated in Chipinge's Ngaone communal lands, are another unique spectacle, a critical component of cultural and community based tourism.
There are seven Chibasane Falls along Changazi River about a kilometre from Derera Business Centre in Ngaone, about 70km from Chipinge town.
The smallest of the Chibasane Falls measures 40m high and the largest measuring 150m. There is a gorge which is decorated with picturesque flora, exotic birds and natural pools. 
However, a visitor to Chibasane Falls should carry their own fuel, water, food and arrange own accommodation if they decide to make an overnight stay as the area has not been developed to cater for tourists.
Then there is the Chirinda Forest, home to the Big Tree — the tallest indigenous tree in Zimbabwe and a declared national monument. The tree is 65m tall and measures 4.5m in diameter, while its age is estimated at 1,000 years or over.
Tourism expert, founder and director of Ndau Festival of the Arts, Mr Phillip Kusasa said there is need to put in place strategies to promote these beautiful and yet hidden tourism sites in Buhera, Nyanga, Chimanimani and Chipinge. 
"There is need for the establishment of community radios and internet hubs in the areas where these attractive tourist attraction sites are found. 
"There is need to embrace cultural diversity. While the Ndau and Matendera Festivals have been under-reported, these can come in handy in promoting these sites as they are cultural-biased. Such events give a window into elements of our culture, for example local dances, traditional foods and herbs, crafts and architecture. 
"Such sites offer us an opportunity to offer our cultural products to the world," he said.
Another tourism expert, Mr Lloyd Makonya, stressed on the need to market all the hidden tourism treasures.
"We need to package all these sites with the prominent ones to come up with an attractive tourism package," said Mr Makonya.