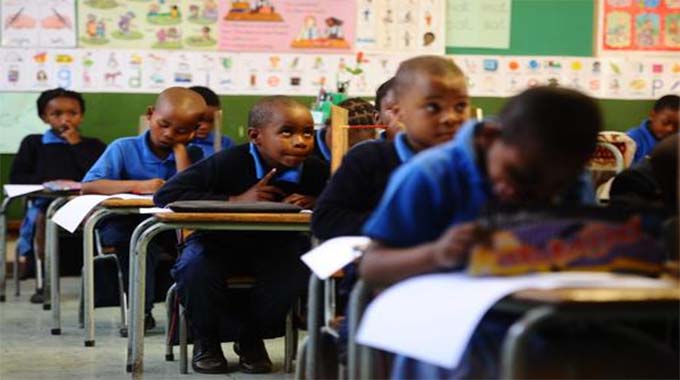 The ManicaPost
As I was sitting in a psychotherapy session discussing with adolescents, I was surprised when they told me that they prefer talking to their parents about sexual issues, yet such discussions are rare. They said that parents do not even want to hear them talking about such issues.
When asked what they do if parents are not willing to discuss. The young ones informed me that in such situations when parents are not willing, they will have to learn about sexual matters from other sources including mass media and peers. This made me realise the importance of this topic, hence, sharing with you. In this posting, readers need to know that communicating with your child on sexuality issues promotes sexually health behaviours, thereby, reducing sexual risk behaviours among adolescents. It also promotes raising children who are mentally stable and responsible.
While I know that talking about sexuality issues is a taboo in many of our communities, modern day experience desires parents to talk about this. Failure of parents or caregivers to open upon these issues results in our children getting information from wrong and unhelpful sources. These days parent-child communication about sexuality is not an option it is a necessity. Every parent and caregiver are obligated to set aside some time to discuss sexuality issues with their children. Communicating sexuality issues is not something new in our Shona culture. We know that historically, time was set aside for parents, aunts and uncles or other important people to discuss sexuality issues with adolescents. This is no longer the case, with the disintegration of the family unit, not much is being done at family level in so far as empowering children on these issues is concerned. Meaning that we leave our children vulnerable to unhelpful and risky teachings. Advantages of communicating with our children .
Talking enables increased awareness of sexuality issues and unhealthy sexual behaviours among children. It helps reduce levels of risk-taking behaviours. Adolescents can make informed, positive, and safe choices about healthy relationships. Informed adolescents are also able to make responsible choices. Sexuality education has been shown to help to prevent and reduce the risks of adolescent pregnancy, HIV, and sexually transmitted infections for children and adolescents. As a psychotherapist, I am encouraging parents and caregivers to take this issue seriously and engage their children. Mothers talk to your daughters and fathers talk to your sons. Sisters or brothers talk to your siblings. It is no longer time to feel embarrassed or experience discomfort to do so. If communicating with your children is still a difficulty, you can make use of your paediatrician, family doctor, close friends, willing relatives, the church or teens support groups. In a facilitated support group, we help adolescents acquire knowledge and information, clarify their values and learn about establishing healthy relationships.
As parents it is important to know that children and adolescents need to receive accurate education about sexuality, thus, it is your role to ensure that this happens. Unhealthy, exploitive, or risky sexual activity may lead to physical, mental health and social problems.
When engaging with your child, remain open and attentive. Be non-judgemental and show your interest with the discussion. Be ready to respond to questions, worries, or misunderstandings. Make your home a safe place to discuss these issues. Remember, as a parent you play an important role as your child's primary sexuality educator. I encourage early parental discussion with children at home about sexuality, internet and social media use. If you lack knowledge, skills, or comfort on how to do this, enrol in one of our skills building seminars and get the information you want to start your communication on sexuality issues. For more information on skills building seminars contact us:
Dr Machinga is a qualified psychotherapist based in Mutare. Contact numbers are 0778 83 84 10 / 0771 754519 email [email protected]