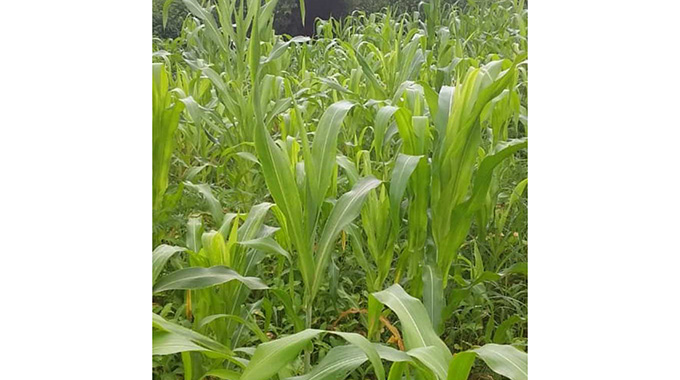 The ManicaPost
Freedom Mutanda
Correspondent
THE current heavy rains have been both a blessing and a curse to Chipinge farmers, as most crops are being affected by leaching as well as being choked by weeds.
In Ward 20, farmers planted sorghum, cotton and sesame and are expecting a bumper harvest, although they are also battling out with pests.
Ward 20 councillor, Mr Charles Mugidho, said: "Our crops are doing very well, but we are now worried with the continuous rains. We hope they will subside as the season progresses. If they continue like this, we might end up having some of the crops submerged in water, while harvests will also be reduced by leaching of nutrients.
"We are also battling with armoured crickets and a delicacy 'tsunu' which are feasting on the crops. We have sought spiritual guidance from Mutape Ndunduma as we believe his intercession with the ancestors will help us in the fight against these pests."
Chisumbanje farmers are also facing the same challenges.
A farmer, Mr Thulani Thondlana, said weeds are outgrowing crops.
"Rains have come in abundance, but it now a cause of concern as farmers cannot weed their fields. Leaching is also taking a toll on the crops," said Mr Thondlana.
Mr Tobias Matanga, of Busi Farm, said: "Busi and surrounding farms have been hit hard by the rains which have been falling non-stop. Some of the maize crop has turned yellow due to lack of nutrients. On the other hand, those who applied Ammonium Nitrate have a good crop, but that may change if the rains do not stop.
"We have applied top dressing and we are afraid that if the rains continue, we may lose out."
An Agritex Officer in Chipinge, Mr Charles Mhandu, said there is likely to be a 10 percent drop in yields due to the heavy rains.
"If we get into February under these conditions, our expected yields will be negatively affected. Weed control is another challenge. Manual weeding is not effective. Farmers need herbicides if they are to reap rich rewards from their activities. There could be a 10 percent drop in yields due to the unusual high rains," said Mr Mhandu.
He said farmers can still replant after these heavy rains and have good yields as the water tables are now high in most areas.