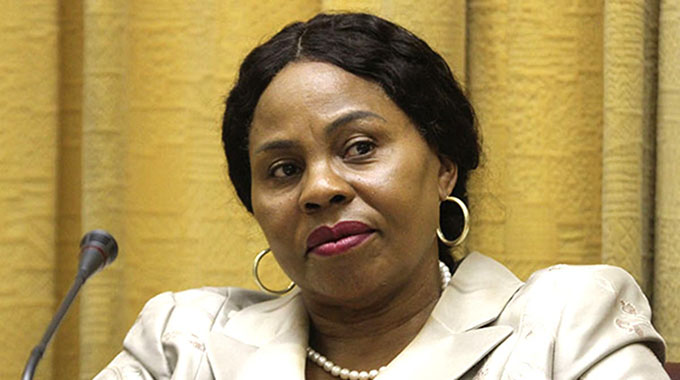 The ManicaPost
Rumbidzayi Zinyuke Senior Reporter
AS Covid-19 continues to take its toll, all other health conditions seem to have been relegated to the periphery as most health institutions are demanding a Covid-19 certificate showing a negative result before attending to patients.
This applies to malaria, hypertension and diabetes patients, among many other diseases that require urgent attention. Patients without the 'golden' certificate are turned away at the reception.
The Manica Post witnessed this first hand at Murambi Garden Clinic in Mutare as two patients were told that no doctor was willing to attend to them if they didn't have Covid-19 certificates.
Early this week, the National Covid-19 Inter-Ministerial Taskforce raised concern over the denial of health care to people without Covid-19 certificates.
In a media brief on Monday, Information, Publicity and Broadcasting Services Minister Monica Mutsvangwa said such behaviour is a contravention of the Public Health Act.
"The Taskforce was informed that some private and public institutions are refusing to admit patients who have no Covid-19 test results. This is contrary to provisions of the Public Health Act and Government warns those medical facilities who have been contravening this Act.
"All hospitals, both public and private, should admit all patients without the pre-requirement of a Covid-19 test and proceed to do a PCR test on admission. The latter will determine whether the patient will be further managed in the green or red zone," said Minister Mutsvangwa.
However, a survey conducted by The Manica Post on Wednesday revealed that private hospitals are defying the directive and are adamant that only holders of Covid-19 certificates will be attended to.
A staff member at one private institution in Mutare said they offer rapid tests at a cost of US$10.
However, a Covid-19 certificate is obtained after undergoing a PCR test, with the test going for an average of US$50.
In the event that the patient tests positive, he or she is referred to Victoria Chitepo Provincial Hospital or Mutare Infectious Disease Hospital (MIDH) for medical care.
Health officials at private institutions said they do not have the capacity to treat Covid-19 patients.
But while the private health institutions were turning away patients, the Victoria Chitepo Provincial Hospital was attending to them, although they were only assisting those with emergency health conditions, those with referral letters from district hospitals and clinics as well as those collecting their medication.
Mutare City Council clinics were also providing medical care for patients, even those who exhibited symptoms of the disease, with rapid results tests being administered quickly.
Provincial Medical Director, Dr Simon Nyadundu said all Government health institutions in the province are attending to patients without demanding Covid-19 certificates.
"Patients have been coming in without any problems at our institutions. We have been attending to them," he said.
He, however, could not shed more light on how hospitals are coping with increased pressure due to shortage of staff as nurses are on industrial action.
Mutare City Health services director, Dr Anthony Mutara said council clinics are attending to all patients in line with the World Health Organisation's guidelines.
"We are attending to all patients who visit our clinics, but we are trying to make sure that we
protect them and our staff from the disease. We understand that cases of malaria, hypertension, diabetes and other diseases are still there despite the presence of Covid-19, so we cannot turn anyone away. We are screening everyone and those who show symptoms of Covid-19 are isolated before further treatment can be offered," he said.
He said council resolved to attend those with Covid-19 symptoms outside the clinics to avoid contaminating the premises and endangering other patients and staff. Dr Prudence Mhlanga, a general practitioner based in Mutare, said private health institutions have very little capacity to deal with Covid-19 cases at the moment, hence the need to make sure that the patient is Covid-19 free before being attended to.
"In the event that we attend to someone with Covid-19 and then find out later, we would have put the staff and the other patients in the hospital at risk.
"We do not have isolation facilities so we run the risk of infecting other patients whose immune systems are already compromised," he said.
He said since the MIDH and the provincial hospital are already equipped to handle Covid-19, suspicious cases are referred there.
Dr Mhlanga said shortage of personal protective equipment is also a challenge at private institutions.
"We are also in the frontline, but we do not have the requisite PPE. Should we have a Covid-19 positive case, we will then have to bear the cost of testing all employees and their families as well as disinfecting the premises, which will be very expensive," he said.
Dr Mhlanga said a point of care needs to be established in all institutions, with the station equipped with testing kits, PPE and all the necessary facilities to handle Covid-19 patients.