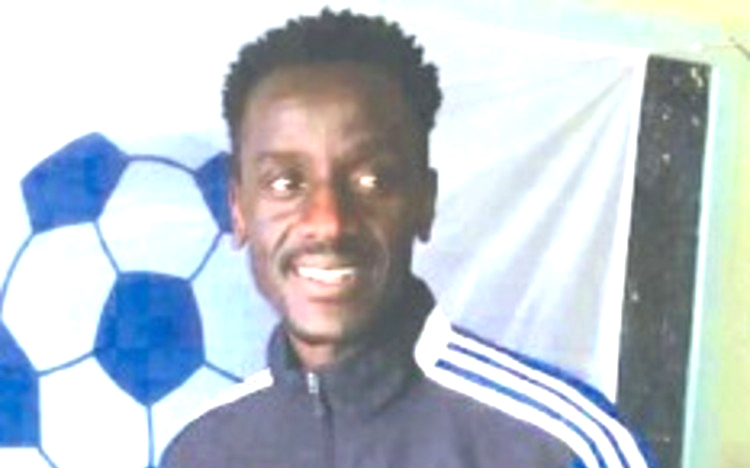 The ManicaPost
Ray Bande and Luthando Mapepa—
TROUBLESOME Chipinge based Eastern Region Division One League outfit Gaza Gunners' coach Chasten Ngondonga believes his team has what it takes to end log leaders Manica Diamond' unbeaten run when the two teams lock horns in a potentially exciting encounter at Mutare Boys High grounds on Sunday.
The match starts at 3pm.
Gaza Gunners, whose financial woes were recently eased with the provision of a mini buss by their benefactor Gibson 'Gibalo' Marwa recently,  have beaten highly rated clubs in the league including Buffaloes whom they handed 2-0 surprise defeat.
Gaza Gunners also held another championship chasing side Green Fuel to a moral sapping nil all stalemate.
Thus bubbly Ngondonga said his team respects Manica Diamond but do not fear them.
"We really want to be the first to beat Manica Diamond this season and we know we can do that. This is one of the many ways we want to thank Gibson Marwa for the support that he has rendered to the team over the years," said Ngondonga.
However, Manica Diamond coach Luke Masomere said he is looking at a bigger picture.
"If he (Ngondonga) wants to be the first team to beat us then there is no problem. As a team we are not looking at just one match. We want the championship so we are concentrating on playing well and collecting as many points as we can. Coaching is a philosophy and if that is his philosophy so be it, we are not worried about that," said Masomere.
Meanwhile, the Namibina based surveyor Marwa has reaffirmed his commitment to supporting local football after donating a 22–seater minibus to Gaza Gunners.
Over the years, Marwa has been sponsoring a community based football tournament in his home area of Mutema under Chipinge district.
Apart from the bus, Chamboko Chewaya, as Gaza Gunners are fondly known by their supporters, also received a complete kit.
The bus will be a timely boost for the team as it has been impressive
this season on the field of play.
For long, the team had been relying on the mercy of well-wishers for transport for away matches.
In an interview the Gaza Gunners benefactor Marwa said the donations were part of social responsibility to the community he grew in.
Marwa said he has so far poured almost $40 000 from the beginning of the season.
"The donation is part of social responsibility to the community of
Chipinge.  Apart from the bus I will also donate track suits, boots, balls, and all sports wear used in soccer training," said Marwa.
Commenting on the gesture, Chipinge based former Dynamos player Lovemore 'Thula' Mapuya commended the efforts being made to help the club.
"This is not the first time Gibson Marwa has helped the game of football here in Chipinge. He has been supporting local tournaments in Chipinge for the last five years. Our ambition is to have a Premier League side in Chipinge," he said.