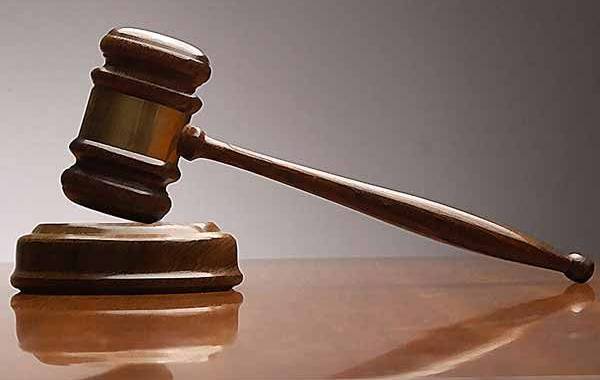 The ManicaPost
Liberty Dube Post Correspondent
SEVEN security officers – one from Zimbabwe Consolidated Diamond Company,  allegedly fatally assaulted an illegal diamond panner last week.
The suspects are Steven Churu (51) from ZCDC, Reuben Chacha (50), Shami Sangweni (42), Behaviour Dombo (34), Sanizani Katimba (35), Message Mucheka (28), Andrew Maraidze (27) all from National Eye Security.
They were not asked to plead when they appeared before Mutare magistrate Miss Nyasha Kuture facing murder charges last week.  The deceased's name could not be established at the time of going to press as his next of kin were yet to be advised.
Mr Fletcher Karombe prosecuted.
The court heard that the deceased, who was in the company of other illegal panners, proceeded to Portal A, ZCDC, which was manned by security men from ZCDC and National Eye Security. The suspects, acting in common purpose, tied the illegal miners' hands using shoe laces and started assaulting them with batons. Some of the illegal miners ran away leaving their colleagues behind. The suspects gave chase and managed to apprehend the now deceased including a colleague Munyaradzai Nyoni.
They will be back in the dock on January 15. In an unrelated incident, a 28-year- old suspected mental patient, Johannes Guvheya, last week hacked his uncle with an axe after accusing him of being a wizard.
The deceased, Eugine Guvheya (69), died on the spot after sustaining serious injuries. The incident happened in Nyatsanza Village, in Chief Mutasa's area. Police said Eugene went to a nearby mountain to pray on December 18. Two days later, Johannes forcibly entered into a house Eugene was sleeping in.
"He accused him for being a (wizard) . He started kicking him with booted feet. He struck him with an axe. A villager, Mike Nyamajiwa (33), told his mother, Christine Chidhakwa, who rushed to the scene. The deceased's head had a deformed skull," said Manicaland provincial police spokesperson Inspector Tavhiringwa Kakohwa. Investigations are in progress.