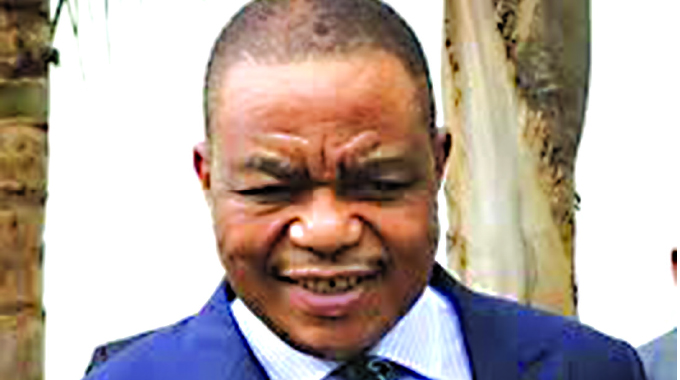 The ManicaPost
Cletus Mushanawani News Editor
THE prevailing new normal presented by the Covid-19 global pandemic presents an opportunity for domestic players to develop and improve on diamond value addition and beneficiation by exploiting the entire value chain, Vice President Constantino Chiwenga has said.
Speaking in Chiadzwa last week on Saturday, VP Chiwenga said despite the worldwide challenges brought about by the Covid-19 pandemic, Government anticipates growth in the mining sector.
"The investments at Anjin Diamond Mining Company is indeed testimony that Zimbabwe is open for business. It goes a long way to showcase the excellent strategic partnership ties between Zimbabwe and China.
"Zimbabwe is a mineral rich country, with diamonds, gold, chrome, platinum group of minerals, coal and methane bio-gas, among other many minerals. However, minerals which remain underground do not bring economic transformation and national development.
"The Government is targeting a US$12 billion mining industry by 2023, with diamonds expected to contribute US$1b through the production of 10 million carats. This will certainly enhance the national Gross Domestic Product," he said.
VP Chiwenga said under the astute leadership of President Mnangagwa, Government will ensure the optimum exploitation of all the country's natural endowments.
"Let us therefore continue to work together to ensure that the nation collectively taps from its low hanging fruits, leaving no-one behind in the entire diamond value chain, from extraction to exports.
"President Mnangagwa has committed himself to transform the lives of the people for the greater part of his life and since his ascendency to the helm of the revolutionary party, Zanu PF and Government, this commitment has been underpinned by the well articulated Vision 2030 which seeks to attain an upper middle income economy.
"The fruition of this vision will depend on the collective resolve by all of us to increase production and productivity across all sectors of the economy, including mining," said VP Chiwenga.
Minister of State for Manicaland Provincial Affairs and Devolution, Dr Ellen Gwaradzimba said the setting up of a gemmology centre and a diamond park in Fern Hill, Mutare, is testimony to Government's commitment to promote value addition and beneficiation.
"In line with devolution, we are happy that diamond cutting and polishing companies will be established here in Manicaland. We are also cognisant of the need for diamond miners to attend to environmental degradation issues as they carry out their mining activities," said Dr Gwaradzimba.