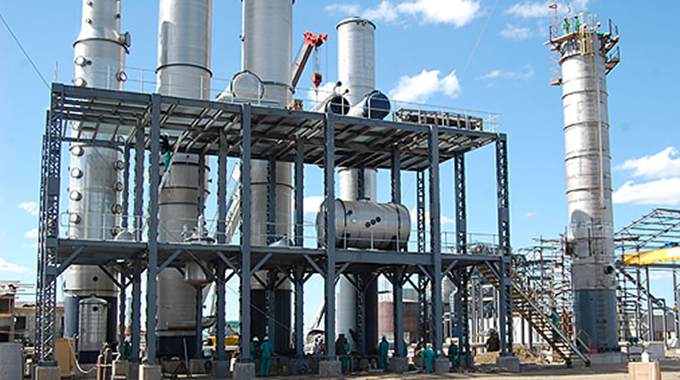 The ManicaPost
Freedom Mutanda Post Correspondent
ETHANOL producing giant, Green Fuel, recently launched a bursary programme which will benefit five primary schools in the Chisumbanje area in a move that will go a long way in easing the plight of disadvantaged learners. The event took place at the Green Fuel premises in Chisumbanje.
The Green Fuel community relations manager Miss Merit Rumema, said the bursary programme called Ramangwana Rakajeka was a financial facility with a difference in that there would be a mentorship aspect to the bursary as the company felt that the relationship between a mentor and mentee can be an invaluable experience for both parties involved.
"The aim of the project is to eradicate the alarming drop-out rates and illiteracy levels in Chisumbanje, Checheche and surrounding areas. It is tailored to support the children financially and emotionally through mentorship," she said.
Some 100 learners from Matikwa, Chisumbanje, Chinyamukwaka, Munepasi and Takwirira are on the bursary programme. The recipients of are paired with mentors most of whom occupy senior and or managerial positions at Green Fuel or they are respectable members of society who can inspire hope in a child.
Officials from the Ministry of Primary and Secondary Education attended the event along with heads and teachers from different schools, whose learners are beneficiaries. Legislator for Chipinge South, Cde Enock Porusingazi attended the ceremony.
"This programme is noble in that those disadvantaged pupils would have an opportunity to learn. I applaud the company for coming to the aid of these vulnerable children but I urge it to expand the programme to accommodate more pupils. It would also be ideal if the bursary programme help those in secondary schools or those who would have excelled at 'A' Level but are unable to fund themselves at University level," said Cde Porusingazi.
The Chipinge district schools inspector Mr Richard Gabaza, who led the delegation from the Ministry of Primary and Secondary Education thanked Green Fuel.
"As a ministry, we are happy with Green Fuel's corporate social responsibility endeavours. We however, hope the scholarship would cover the whole Sabi valley region. Importantly, their mentorship dovetails with the new curriculum's thrust where learners are exposed to the workplace," he said.
One of the school heads in attendance, Miss Doreen Supiya from Takwirira School, said it was a welcome gesture by the company.
"Green Fuel has done well for us and we hope this good gesture will be appreciated by the children. Mentors and mentees encourage each other and that inspires hope in a child," she said.
Miss Rumema urged the school's to partner Green Fuel.
"Partner with us on this soul filling and spiritually rewarding journey," she said.