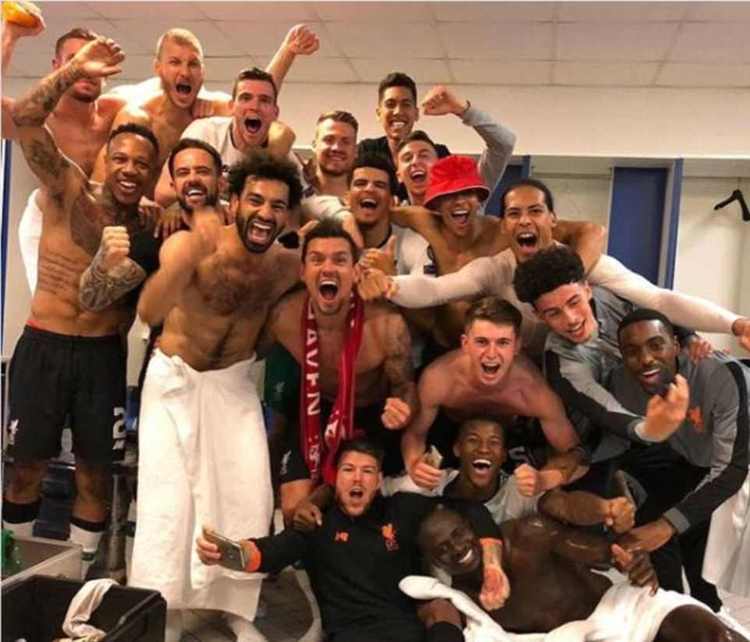 The ManicaPost
They rode their luck, more than a little. They could have had their goalkeeper sent off. They could have conceded two more penalties. They could have been hanging on for dear life, come the end, or worse.
Yet Liverpool will play Real Madrid in Kiev on May 26, because they got it right. They knew what they were best at. They didn't come to Rome in two minds about whether to dig in to defend a three-goal lead. Attack is the best form of defence, with this team.
And so Jurgen Klopp, while not being a gung-ho lunatic, sent his players out to hurt Roma as much as Roma sought to hurt them. As a result, Liverpool got the goals required to ensure Roma's four were consolation and no more. They were never behind on the night until the 86th minute when it was far too late, and never less than two goals up on aggregate throughout this second leg, except in injury time.
One might say the tie was never in doubt, were it not for those breaks courtesy of Slovenian referee Damir Skomina.
He missed a handball by Trent Alexander-Arnold that could have been a penalty, and his assistant gave Edin Dzeko offside when he was probably on, and was quite definitely then taken out by Loris Karius. The locals howled their displeasure, but over two legs the better team went through.
In both legs, Roma have only dominated at the point when Liverpool sought to close the game down. When both teams were at it, Liverpool were superior. Roma knew the size of their task but could not muster one of those periods that have set Liverpool apart in Europe this season — an attacking frenzy that as good as puts a tie to bed. Liverpool raced to a 5-0 lead at Anfield and, for all their pressure, Roma could not replicate it here. They won the game, but too late to change the outcome of the tie.
Radja Nainggolan scored the goal that put Roma ahead — but in the 86th minute. He converted the penalty that made the final score 7-6 on aggregate, but with almost the last kick of the match. And while it may not reflect well on Liverpool that a team needing three goals scored four against them — Real Madrid are next up — it also speaks volumes that a team who had not conceded at home in Europe all season should be a goal down after nine minutes and 2-1 down after 25.
Klopp re-emerged 40 minutes after the game to celebrate with the penned-in Liverpool fans.
He will know his team must approach the final as they did this game. No compromises, no holds barred. They work ferociously in midfield, but that is not the same as shutting a game down. What they do have, though, is the ability to slug it out. To match Madrid blow for attacking blow.
If they had not gone for Roma in the first half, they would have lost the tie, not just the match — that much is clear. Having seen Real Madrid in action against Bayern Munich on Tuesday, all that can be guaranteed of the final is it will not be a 0-0 draw.
What must also be hoped is that Liverpool have not used up all their luck in this 90 minutes. Not just with the penalties Skomina missed, but the calamitous errors that aided their two goals.
Nainggolan's pass that turned Roma's attack into forlorn defence for Liverpool's ninth-minute opener was suicidal. He gave the ball directly to Roberto Firmino. The Brazilian didn't waste his opportunity. He tore into Roma's hastily back-pedalling four and fed Sadio Mane, overlapping on the left. He drew goalkeeper Alisson and finished smartly.
It was the perfect start for Liverpool. Their three strikers now have 29 goals, the highest tally of any trio in this competition, beating the 28 scored by Gareth Bale, Cristiano Ronaldo and Karim Benzema in 2013-14.
That Roma pulled one back so quickly was more by luck than judgment. James Milner is having a great Champions League, but an unlucky semi-final. He was harshly ruled to have handled for the penalty at Anfield, and here he scored an own goal in which his role was that of a human rebound rubber on a penalty box pinball machine.
The impressive Stephan El Shaarawy won a header against Alexander-Arnold on the right and Dejan Lovren went for distance with his clearance. Unfortunately, the trajectory was interrupted by Milner's head, the ball cannoning off him and back past Karius.
The noise inside the Stadio Olimpico whenever Roma got near goal gave the impression Liverpool were under siege. It wasn't quite like that. Early on, Liverpool gave as good as they got, even if Mohamed Salah was not at his Messi-like best. They do have players who frighten teams into making mistakes, though, and another error restored their lead after 25 minutes.
Initially, Alisson made an excellent save from Mane at the near post, but what followed was chaos. Roma didn't get the corner away and Edin Dzeko, under pressure, ended up heading an attempted clearance back towards his own goal. Georginio Wijnaldum, the happy recipient of a Champions League final place that would otherwise have belonged to the luckless Alex Oxlade-Chamberlain, was first to react and headed the loose ball past Alisson. It should have been all over, Roma now needing four just to take the game to extra time, but the Italians are nothing if not optimistically relentless. They didn't give up. And Liverpool got two hefty slices of luck. — Daily Mail.