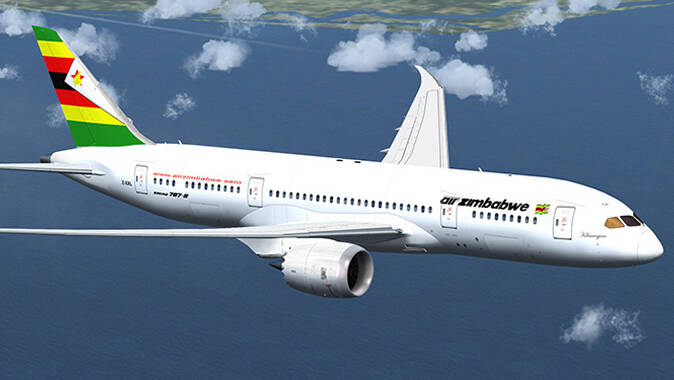 The ManicaPost
Ray Bande
Senior Reporter
"HEADS up fellow Zimbos coming to UK on career visas, take it easy, times have changed! Don't sell your house to buy air ticket. You will not replace it! Don't overwork yourself, unofa (you will die). Build your credit slowly. A former banker who arrived recently died in his sleep due to exhaustion!" wrote renowned legal practitioner, Mr Lloyd Msipa, on one of his social media pages recently.
Since time immemorial, humanity has used a certain idiom which relates to how people pine for that which is not in their possession.
The grass is always greener on the other side, so they say!
This idiom encapsulates the human quality of always wanting something different from what one has.
It assumes that one's neighbour's yard is greener than theirs, when, in reality, they are the same or the neighbour is actually coveting what you have.
More often, the things humans do not have seem better than the things they have.
The hallmark of the "grass is greener syndrome" is the idea that there is always something better that we are missing.
So rather than experiencing stability, security, and satisfaction in the present environment, the feeling is that there is more and better elsewhere, and anything less than ideal won't do.
But in fact, the grass is not always greener on the other side, but where it is watered!
This idiomatic expression keeps lingering in mind when the debate about standards of life and livelihoods for Africans, Zimbabweans in particular, who are in the Diaspora, continue raging on.
In recent months, many Zimbabweans left the country, most of them through some elementary medical course, to take up jobs that natives in the United Kingdom shun.
All things being equal, no one would want to be a foreigner.
First and foremost, being a foreigner itself is enough to relegate one to being a second class citizen.
Taking care of mentally challenged people and nursing inmates in some old people's homes, among many belittled occupations, are the jobs that are attracting Zimbabweans, of course, for a monthly salary of around 2 000 British pounds.
While on paper, a 2 000 pound monthly salary seems like a lot of money in the Zimbabwean context, the mathematics on the ground in the UK tell a different tale.
Mr Edmore Muchademba who left the country in August last year and is working at a mental health institution as a caregiver in the UK said: "The sole reason of leaving the country is to try and find something better for survival. The profitability of it all depends on the individual and what they want to achieve.
"Yes, one can save money depending on the lifestyle they want to live while in the UK. What then happens is that one will have to look for two or three jobs to maximise and that is ONLY how people can then save.
"It appears to me that people must come here with clear objectives of what they want to achieve and go back home after a few years. They need specific aims to achieve. One might want to build a home back home or buy a business property.
"What then denies others the opportunities to save could be the lifestyle. If you live like a British citizen, you may not be able to save because the lifestlye is quite expensive. Others would have already made a deliberate decision that they will not go back home, hence no need to save. They feel there is really no need to save anything," said Muchademba.
Immigrant documentation
Life is difficult in the UK for those without proper immigration documentation.
Some are paid very little because their papers are not in order.
Mr Muchademba said: "In some scenarios, people may come here through an invite lasting for six months, but they then decide to stay without proper documentation. Without proper papers, one can only get menial jobs that pay very little. Getting papers is very difficult because the Home Office is very strict."
Remuneration
According to the information gleaned, normally, payment is done on an hourly rate. 10 pounds per hour is normally the minimum payment for hourly work done.
However, there was an industrial action in the National Health Services and the British government is working on adjusting the rates which are expected to be implemented around April.
Mr Muchademba said: "The maximum one can work for in a week on a full time basis is 44 hours. But what happens when one comes here, he or she has to work for more hours with the same employer or elsewhere.
"Personally, I want to move to a new place where I got a job. I will be working during the night and this allows me to have two jobs. The extra income will allow me to save more."
Accommodation and food
Accommodation in the UK is expensive, no two ways about it.
Naturally, when demand is high, prices increase. The demand for accommodation is high and that translates into high rentals.
Mr Muchademba said: "I am paying 500 pounds for an apartment with one bedroom and a communal bathroom and kitchen, no lounge. It is not standard accommodation.
"With those 500 pounds, I am sure it is an amount that one can use to rent a full house in a leafy suburb back home. However, the issue is about accessibility of the money."
Entertainment
Life abroad is all about work, work and work!
Mr Muchademba said: "You create time for entertainment for yourself. Even our employers tell us to have time for entertainment, but it is expensive.
"Beer is expensive, especially at a bar. When going to a beer drinking binge, you will be going to a restaurant or night club and that is expensive. A pint of beer can cost five pounds, which is about six dollars. However, beer is a bit cheaper in supermarkets where you can get a four-pack for four or five pounds.
"Nonetheless, for someone who wants to save for investment back home, it becomes very difficult to spend much on beer and other forms of entertainment."
More so, for many Zimbabweans performing more than one job and saving every dime that comes their way, attending a simple football match for English Premiership encounters is not the same with a trip to Sakubva Stadium to watch Manica Diamonds playing against Dynamos!
Back then and now
There was once a time when going outside the country was worth the effort for many Zimbabweans.
Mr Muchademba said: "Now we have been overtaken by events. Those who are coming today are no longer going to have the same level of investment compared to those that came way back.
"The pound itself is almost closer to the USD, yet back then it was way, way higher in value against the dollar. 20 pounds is close to USD25.
"Those who were here before us profess that we came late. It is almost the same with people who went to Chiadzwa during the diamond rush, compared to those who are trying to get into the fields now."
Remittance
Be that as it may, the huge numbers of Zimbabweans who have migrated to the UK and other developed economies around the world have helped increase the figures of remittances from the Diaspora.
After all, they have families to cater for back home.
In fact, fin-tech players are tapping into the remittances market through partnerships and alliances with local banks.
Zimbabwean mobile money platform, EcoCash, is the latest player to join the remittance market after setting up a partnership to enable receipt of remittances from international PayPal accounts straight into the US Dollar mobile wallets of recipients in Zimbabwe.
Nearly every finance institution in Zimbabwe are coming up with remittance centres where they offer multiple remittance services. The country's biggest bank, CBZ, launched a remittance unit to tap into this market.