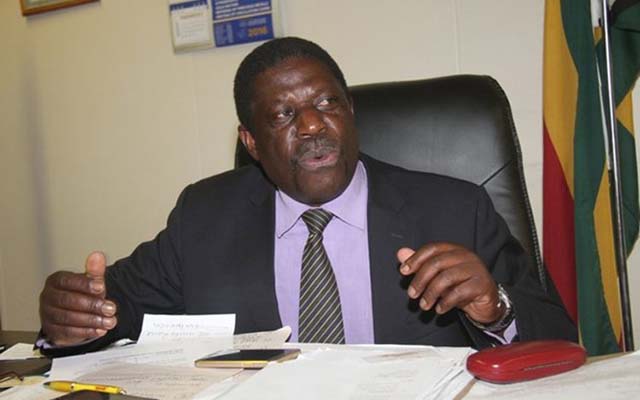 The ManicaPost
Kudzanai Gerede Business Correspondent
Government has removed export permits for all industrial commodities under a new Statutory Instrument 122 of 2017, as it seeks to attract local manufacturers of commodities into the export sector by easing the export processes. Under the new arrangement, manufacturers will not need to seek Government authorisation for exporting their commodities as it is expected to improve efficiency to business.
This is on the backdrop of the country's over reliance on raw minerals and tobacco for its export receipts, which account for 80 percent of total exports while manufacturing sector contribution staggers at less than 10 percent. Observers argue that producers of minerals and tobacco reach the export market easily through established Government entities such as RBZ (diamonds and gold) and auction floors (tobacco) while producers of industrial commodities have to do the entire export process by themselves which in many cases is cumbersome. Experts have welcomed the development saying it is going to encourage manufacturers to export and improve from its less than 10 percent contribution to exports.
"The removal of export permits is very welcome for local industry as this will improve our competitiveness as an economy. Efficiency is a major global indicator for any buyer of a product or service, so most of our exporters were quite affected by the delays around export permit submission and response from Government whereas in other countries they have done away with such cumbersome processes," said economic analyst Kipson Gundani.
Government is taking huge strides in improving efficiency and competitiveness to improve performance of the export sector which has undermined the country's current account in recent years. Through the Reserve Bank of Zimbabwe, the Government  is in the process of disbursing a US$ 200 million revolving fund for local exporters through local banks to assist potential exporters. These have been complemented by various other schemes such as the Youth Finance, Retooling Facility and Export finance that all target exporters.
Zimbabwe is reeling from foreign currency shortages to meet its external payments and securing of priority items owing to a weak foreign currency generation.  Addressing delegates at the ZIMTRADE Annual Exporters Conference in Harare last Thursday, Minister of Industry and Commerce Dr Mike Bimha rallied local companies to complement Government efforts to improve exports by adapting to latest innovation and technology so as to be competitive.
"The consumer of today is in need of a high quality and lower priced product and this calls for efficiency in production and improvement in competitiveness and ensure export success," said Dr Bimha.
Improving exports is expected to narrow the country's trade deficit, which has averaged US$ 3 billion in recent years before it fell to US$2,3 billion last year following Government import controls.