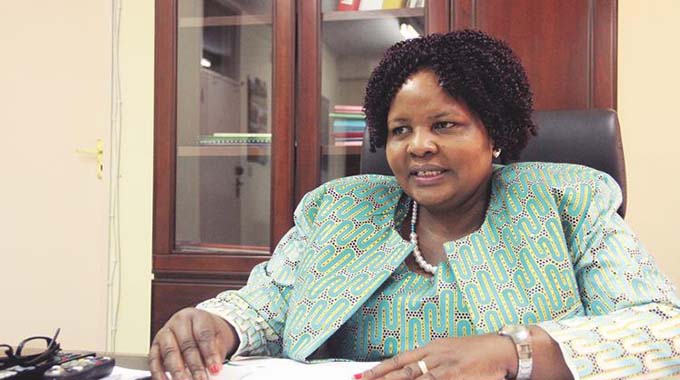 The ManicaPost
Rumbidzayi Zinyuke Senior Reporter
Government will come up with a sustainable way of removing illegal settlers who have over the past decade invaded farms and timber plantations, putting the viability of timber companies at risk, an official has said.
In an interview, Minister of State for Manicaland Affairs Dr Ellen Gwaradzimba said Government would not haphazardly eject the settlers from the farms, but would engage all stakeholders and come to a mutual understanding.
She said Government could proceed in two ways: regularise the illegal settlers' stay by getting the Ministry of Lands to peg their land under A1 or allocate them land elsewhere once it becomes available.
"The Timber Producers Federation has already submitted to me data on the plantations that were invaded and the hectarage that has been taken over.
"I have also requested that all district administrators and lands officers collect similar information with regards to farms that have been occupied by illegal settlers and the circumstances leading to the invasion of those farms. I want the number of illegal settlers so that we can proceed in an organised fashion," she said.
"In timber, we cannot have them there. We need to protect the forests because they are of strategic economic importance and we will not allow them to settle there, so we will find elsewhere to settle them," she said.
The minister said there were, however, some farms, particularly in Chipinge, that had been allocated to individuals who had not taken up the land before illegal settlers had come in.
"There is no way we can remove 500 families in order to serve the interest of one person who took up the offer. So the best thing would be to regularise their settlement probably giving them.
"A1 farms of 3 to 5 hectares per family. We do not want to displace our people in such a manner that they become destitutes. We need to be very sensitive and proceed on a case by case basis," she said.
Dr Gwaradzimba said most of the illegal settlers had already planted their crops and pushing them out without considering this would not make sense.
She said she would call for an urgent Joint Operations Command meeting to consider the submissions and recommendations from district administrators and the district lands committees.
"We want to know if they propose that we regularise their (illegal settlers) stay by getting the Ministry of Lands to peg their land under A1 or that they be moved elsewhere if there is land available.
"We want something based on mutual understanding so we will engage them and educate them if at all we will move them to some other places," she said.