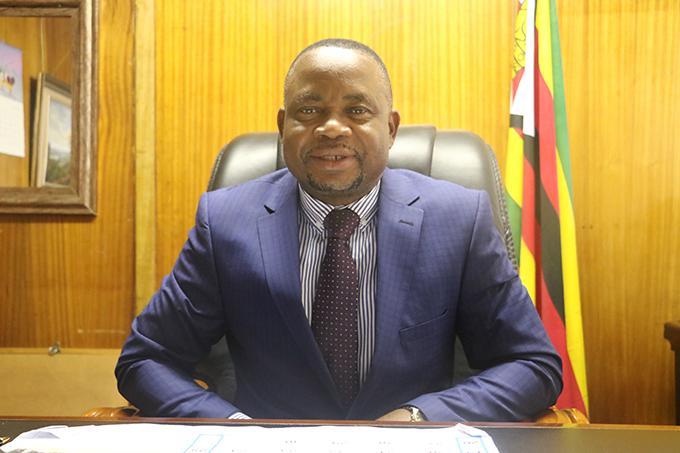 The ManicaPost
Cletus Mushanawani News Editor
GOVERNMENT last week availed 3 000 tonnes of grain to be distributed to more than 80 000 food-insecure households in Manicaland, The Manica Post has established.
Speaking on the sidelines of the commissioning of roads, bridges and other social amenities in Chimanimani by President Mnangagwa last week, Public Service, Labour and Social Welfare Minister Professor Paul Mavima said the 3 000 tonnes have already been delivered to the Grain Marketing Board (GMB)'s Mutare Depot for onward distribution to all districts in the province.
The province has registered 83 997 people who will benefit under the drought relief programme."Today (last Thursday) we have brought 48 tonnes of mealie-meal for distribution to Chimanimani villagers. The mealie-meal is already loaded in the trucks and distribution will start tomorrow (last Friday)."
Minister Mavima added: "On top of that, Mutare Depot has taken delivery of 1 600 tonnes of grain for the food insecure households in the province. Another 1 400 tonnes will be coming in the near future.
"Grain deliveries had been affected by the Covid-19 induced international lockdown which resulted in the closure of borders. The situation is now improving and we expect more grain imports to start arriving in the country."
Minister Mavima said he has been assured by his Lands, Agriculture, Water and Rural Resettlement counterpart, Dr Anxious Masuka, that from now up to December, Manicaland will be receiving 3 000 tonnes of grain every month.
The figures will be reviewed in January.
Minister of State for Manicaland Provincial Affairs and Devolution, Dr Ellen Gwaradzimba, called for more grain allocations.
"Urban dwellers are having a torrid time and the province does not have enough grain reserves to cater for such large numbers. People are hungry as they cannot afford the roller meal being sold in some retail shops for between US$4.20 and $4.50 for 10kg bag," said Dr Gwaradzimba.
However, President Mnangagwa has assured the nation that Government is working round the clock to ensure food security for the country's citizens.
"After the devastating effects of Cyclone Idai, the country stared hunger in the face. We have tried by all means to ensure that no one starves and we will continue rolling out programmes that will ensure that all households get the necessary relief," he said.
President Mnangagwa said vulnerable households will start receiving cash grants pegged at a higher level than the price of roller meal to enable them to source the basic commodity from any place of their choice.
Government recently stopped subsidies on roller meal following the realisation that some top officials and those in position of influence were abusing the facility and benefitting at the expense of the targeted groups.
Recently, a Mutare socialite, Albie Marima was arrested after defrauding unsuspecting people on the pretext that he could supply them with mealie meal.
In one of the cases, Marima allegedly met Mr Paul Madziva at Manyati Bottle Store in Mutare and told him that he could supply him with the product.
Marima was allegedly given US$250 for a tonne of mealie meal, but only managed to supply 600kgs.
On August 8, Marima received US$800 from an unnamed complainant to deliver mealie meal, but never honoured the agreement.